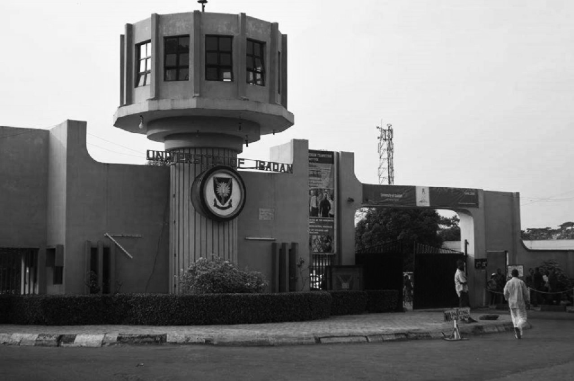 One Thursday in December 2006, the then Minister of Education, Obiageli Ezekwesili, on behalf of the federal government, inaugurated a committee comprising government officials and members of the Academic Staff Union of Universities (ASUU). The committee's job was to find a lasting solution to ASUU's incessant strikes, by re-negotiating both parties' agreements in 2001.
"The President gave me a marching order at the Presidential Forum on Education," Ezekwesili, who is now running for President, said at the time.
Leading the federal government negotiation team was the then Pro-Chancellor of the University of Ibadan, Gamaliel Onosode; Dr. Abdullahi Sule-Kano, the then President of ASUU, provided leadership for the academics at the table.
After the inauguration, at the very first meeting of the teams, they both agreed that Nigeria's University System was in a sorry state, as evidenced in the miserable state of infrastructure on campuses across the country and poor conditions of service for all categories of staff.
However, for almost two years, negotiations were suspended. 2007 was an election year and ASUU withdrew from the negotiations on Janaury 11, 2008, in connection with its stand on the 'Ilorin 49' issue. But, the academic union later returned to the negotiating table in August that year. By January 2009, after the committee held several meetings, consulted stakeholders, delivered papers, worked within sub-committees, and visited universities, ASUU and the federal government had worked out another agreement.
But what should have been a solution soon became a curse. By May 2009, ASUU had embarked on a two-week warning strike, over the federal government's unwillingness to implement the agreement. On June 22, the union directed its members to leave the classroom indefinitely.
The core of the federal government's argument was that it could not afford to provide a uniform working condition for all university academics, including those in state universities, and it accused ASUU of fighting for only the belly of its members. But the then ASUU President, Ukachukwu Awuzie, was equally fiery in his responses. In one press release, he accused the federal government of attempting to "destroy the education system, because they know that it is a vehicle for social mobility," after all, they were "sending their children to study abroad."
General shutdown of universities is a curse that has plagued Nigeria since the late eighties and, since the dawn of democracy in 1999, has usually been triggered by university lecturers under ASUU's aegis. At the heart of ASUU's demands is money: money to pay every academic befitting salaries and allowances, to build and maintain infrastructure on university campuses, to fund research; money to develop the intellectual engine of the nation and make it internationally competitive. One of the main reasons for its current strike, which started on November 4, 2018, is the failure of the federal government to honour its previous agreement with the union to provide funds for the revitalization of the university system between 2013 and 2018. Under the arrangement, the universities were to get N200 billion each year, till 2018. But after the Goodluck Jonathan administration released N200 billion in 2013, no other release had been made, leaving a shortfall of N1.1 trillion.
While the federal government has described ASUU's demands as unrealistic ("Where will we get N1.1 trillion to give to ASUU?" the Minister of Finance, Zainab Ahmed has said), ASUU maintains the problem is one of political will, not resources.
"I don't believe any Nigerian will believe the government does not have money for what they see as a priority," ASUU President, Biodun Ogunyemi, told Premium Times in January. "We keep telling them that overnight they brought out N800 billion to bail out what they now call Polaris Bank. When they had a problem with subsidy, they knew where they went to; so they cannot keep telling us there is no money."
In developing economies, investing in education is not good politics. The reason is not complex. In a study led by Manoj Atolia, a Professor of Economics at Florida State University, a comparison was made between public investment in physical infrastructure like roads and investment in education. The researchers argued that while roads tend to have instant impact on the economy, returns from investment in education, even if it bears more fruit, takes too long to mature. "If political leaders have a planning horizon of less than 30 years – call it 'myopia' – they would not invest in schools at all," the researchers wrote.
This appears to be part of the reasons why Nigerian politicians have forever resisted ASUU's 'excessive' demands to invest heavily in the country's education sector. Elections are conducted every four years, which means the 'planning horizon', regardless of what's written in policy documents, is simply too short. Presidents would rather have a coterie of bridges, train-tracks and highways – even if there are no qualified engineers to maintain them – to show off as proof of 'working for the people', rather than plunge resources into properly educating the next generation of innovators.
Another reason is government's distrust of workers unions that claim to represent the common man, but operate in a universe of sin. Why put more money into a system that is unable to efficiently manage resources?
Last year, the results of a study conducted by the Socio-Economic Rights and Accountability Project (SERAP) and supported by the MacArthur Foundation, was published. Its title was "Stealing the Future: How Federal Universities in Nigeria have been Stripped Apart by Corruption," and it detailed the extent to which Nigeria's university system is enmeshed in corruption and sharp practices.
In an article published in the Guardian, following the report, a Senior Advocate of Nigeria and human rights activist, Femi Falana noted that, in 2017, over N200 billion was disbursed by the Tertiary Education Trust Fund (TETFund), one of the major sources of university funding in Nigeria, but neither ASUU nor any of the campus unions monitored the disbursement of the funds. The bulk of the funds, he said, ended up "in the pocket of the contractors."
In its agreement with the government in 2009, ASUU concurred that a "university administration that diverts or misuses the revitalization funds should be held responsible and sanctioned." But the attention given to its watchdog responsibilities, its accountability, felt like an aside.
ASUU has said that its goal is to help put Nigeria in a strong position to become a competitive knowledge-based society in the 21st century. But in a world of Coursera and Youtube, what is the place of university academics in knowledge-building, what is the future of universities, as ivory towers of illumination?
For now, universities and university academics are still the most credible and structured agents of higher knowledge transfer, Naomi Lucas, the founder of GraduatePro, a human resource firm, told me. Besides how many people have access to e-learning opportunities in Nigeria?
A solution to the ASUU strike, as has been put forward by several Nigerians, is to grant universities full autonomy, while the federal government only offers grants and other forms of financial support. This would mean, invariably, a skyrocket increase in the price of a university education.
Itodo Anthony has been shortlisted for the Global Teacher Prize and is also the founder of New Frontiers Youth Forum, a community-based organization that is raising an army of positive change agents. Last year, he emerged winner of the Future Awards Prize in Education. Recently, I asked him whether university education should be almost-free, as it is now.
"It isn't sustainable," he told me. "Well it shouldn't be too expensive though, since you have little or no chance without a university education. If we had an economy that could be serviced by secondary school graduates, then surely, university education will be some kind of luxury and can be expensive with great quality."
But as we are currently set up, Itodo suggested to me, the government has no choice but to continue to subsidize university education. The quality of education at the primary and secondary levels is so poor that university education has become a necessity to get a middle-class job.
"This country doesn't produce anything," Itodo said. "We don't have jobs. Or else people can finish from secondary schools and get employed, and that will be enough. But where you have two million people applying for 10 slots, if you don't use university education as a yardstick, you won't be able to process applications in the first place."
So technically 'privatising' public universities might not be feasible. When the Lagos State University tried to raise tuition fees, the school was shut down. The federal government has suggested an education bank, but ASUU has resisted the move, arguing that it is a plan to commercialise public education. "ASUU believes that education is a public good," a union official said, last year. But, considering the epileptic foundation of the country's current educational system, should university education be a public good?
When I asked Itodo, if he was to fix education in Nigeria, where would he start? "Primary, of course," he told me. "It is a mess." ✚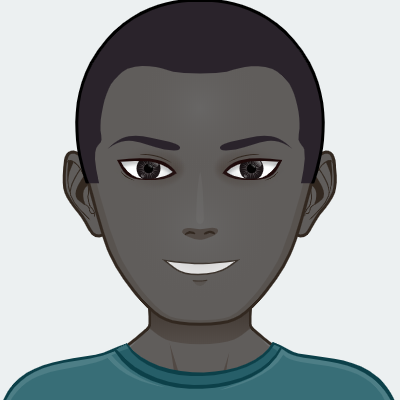 Elusoji is part of the editorial team at the Question Marker.