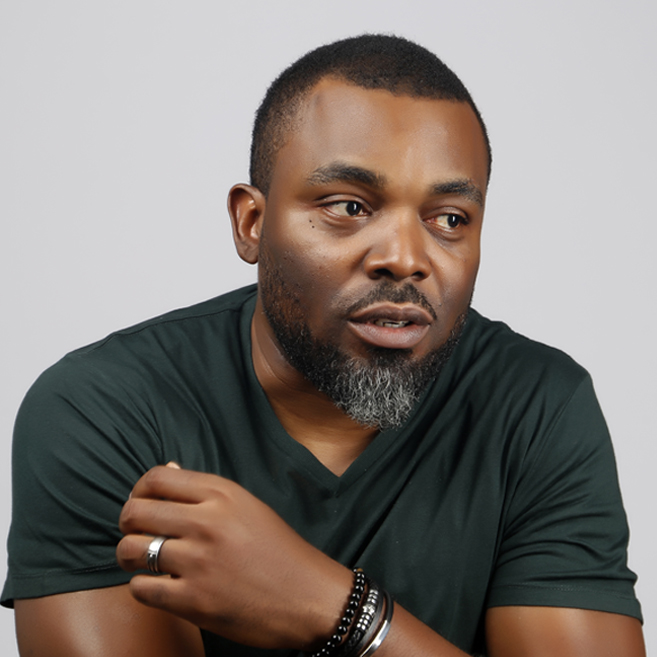 ---
Book Title: A Broken People's Playlist
Author: Chimeka Garricks
Genre: Fiction (Collection of Short Stories)
Publisher: Masobe
Year: 2020 
---
There are several ways of looking at a story collection as seemingly homogeneous and yet wide-ranging as A Broken People's Playlist. Twelve stories arranged like a musical playlist of sorts – all inspired by 12 unrelated songs – could be judged on the basis of "playlist-worthiness" or the interrogation of each story's relationship to its influencing song. One might go any direction one chooses and this collection will have something substantial on offer. 
Published 10 years after his first and widely acclaimed novel, Tomorrow Died Yesterday, a novel on the Niger Delta crisis and the many layers to it, A Broken People's Playlist is Chimeka Garrick's second book and first collection of short stories. It combines eight new pieces with previously published ones and chronicles, in very personal details, the myriad ordeals of life's vicissitudes and how the characters navigate them.
The book opens with the story, "Lost Stars", inspired by Adam Levine's song of the same title and leads with the simple yet at once engaging sentences: "They will ask me when I first knew I was in love with you. I will sigh and say I don't know."
It is an emotive heartrending story of two lovers and the series of events that ultimately lead to a mournful end.
In "I'd Die Without You", losing his child at birth after years of trying with his wife forces a young man to reminisce on a choice he made as a teenager two decades earlier. Actions have consequences in the world Garricks built, and more importantly, there is plenty of room for redemption.
Primarily set in Port Harcourt, many of the stories are love stories to the oil city often characterized by heavy air pollution as a result of the oil drilling phenomenon that Garrick's first novel captures. Soot rents the air, staining people's clothes, clogging up their lungs and eventually making them sick. In "In the City", we see a young gay man's love for white sneakers (despite the city's persistent soot) put him at cross-hairs with a police officer who, on discovering his sexuality, kills him extra-judicially.
Of the many things of note in the stories, the naked simplicity, the well-paced rhythm achieved by a deft use of punctuation and the believable dialogue stand out. The self-assured certainty of the writer shines through and enchants the reader.
The narration and dialogues aren't denied some lucid Nigerianess either. For instance, the second story, "Music" sees such expressions like "yansh-wagging"(Page 21), ''You look at him like he's an olodo" (Page 65), "Your waka waka is too much" (Page 101) and a list of Nigerian Highlife musical references, from Victor Uwaifo to Bobby Benson to Osita Osadebe. The humour is very local and therefore, easily recognizable amid the dark lines and even darker ordeals of the characters.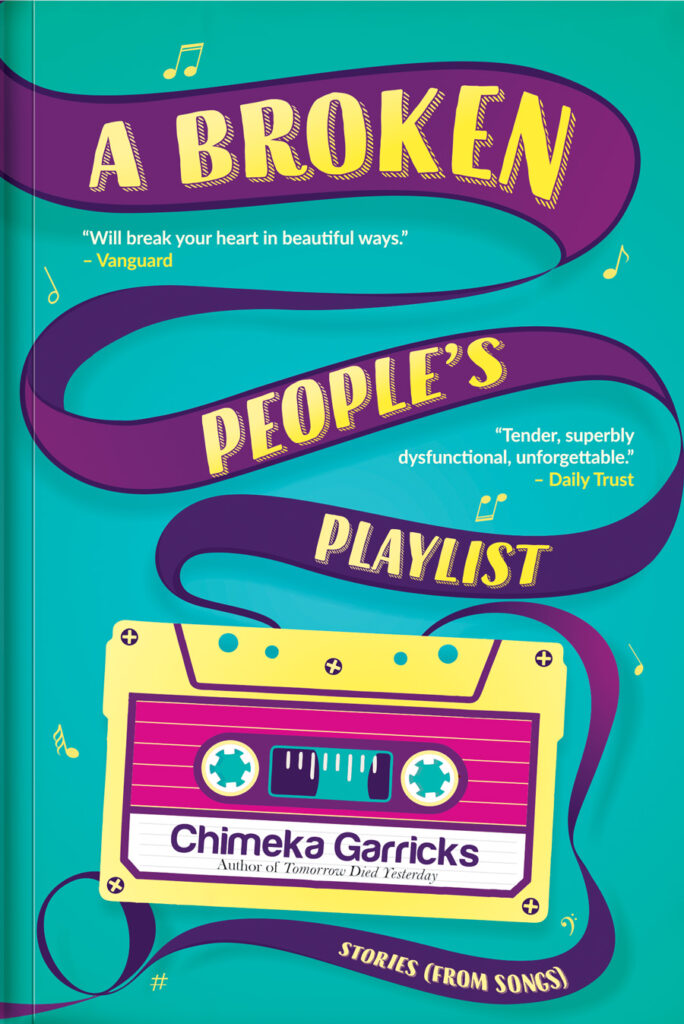 Beyond their stated affiliations to songs, the stories are interwoven. The teenage aspiring-DJ in "Music" shows up later in "Desperado" as an adult who has become the kind of man his father was – a prospect he dreaded and promised himself would never happen. The character of Tonse, an OB/GYN and co-owner of a hospital rears his head in multiple stories later after his first appearance in "I Put a Spell on You". Diepriye Kuruye-Briggs (Priye for short) throws his dying brother, Damiette Kuruye-Briggs (Dami for short), a living funeral in "Hurt" while attempts are made to right some of his wrongs. Eight stories later, in "Love's Divine" Priye seeks out Dami's estranged son, an aspiring footballer, in a bid to make up for his father's absence.
Garrick's language is very modest, almost too modest for a literary work. Barring the heart-melting opening and closing sentences in most of the stories, he does very little in the language embellishment department. However, what the author deprives us of in language he gives back abundantly in characterization and narrative technique.
The characters come fully alive and manifest themselves in ways very few short story characters can: it is hard to forget the humour and vibrancy that the aged married couple in "You Suppose Know" exuded; neither is it easy to not remember the parallel accounts of events given by the young couple, Kenwi and Wobia, in "Beautiful War" and how their narrations of it highlight each character's idiosyncrasies. The characters are short-lived only on the page, hardly on the reader's memory.
More than half of the stories in the collection are told in Second Person narration – that intimate and often accusatory storytelling technique that only self-assured writers like Garrick employ so freely. He employs it to tug at heartstrings in beautiful rhythms because the reader, multiple times, unwillingly steps into the shoes of characters and realize how palpable their pain is.
A Broken People's Playlist is similar to Garrick's debut novel in more ways than one. It is not only an ode to Port Harcourt, that beautiful city scarred by thug violence, environmental degradation, and citizen oppression; it is also an ode to many broken things: people, love, family, society, marriages, promises, and their unending quest for redemption.
From Igoni Barret's Love is Power or Something Like That to TJ Benson's We Will Not Fade Into Darkness, A Broken People's Playlist has taken a seat among some of Nigeria's best contemporary story collections. If you love human stories told skilfully, this is perhaps an essential read. If you love good music and the ingenuity they inspire as much as you love good stories and the powerful feeling they evoke, those 250 pages are worth every minute you'll spend with them. ✚
Anselm is a contributing writer to The Question Marker. He studied English and Literature at the University of Benin, and writes about, literature, pop culture, and politics.