Victor Asemota is a Nigerian Harvard-educated entrepreneur, venture capitalist and adviser to some of the most successful technology start-ups in Africa who spends quality time on Twitter educating his thousands of followers on a staggering range of issues.
On January 17, in a series of tweets, he referenced the 'Prosperity Paradox' theory and said the best proof that it works is the effect of Chinese infrastructure projects in Africa.
A strong tenet of the Prosperity Paradox theory, as described in a new book by Harvard-trained scholars, Clayton Christensen, Karen Dillon and Efosa Ojomo, is the idea that the best way to eradicate poverty is not by doing things for people but giving them the opportunity to do things by themselves. "Give a person a mosquito net and she might use it; but give a person a job and she will not only buy a mosquito net, but also take care of her family," Ojomo, one of the book's authors, writes.
"Chinese innovation creates external markets that require the infrastructure to make China sell better," Asemota said on Twitter. "Others benefit from the same infrastructure. Lome, Togo is an example."
In Togo, China has helped construct several transport infrastructure projects including the Amakpape bridge and the Lome and Aledjo bypasses. Last year, the Chinese expressed interest in helping Togo construct the 600 kilometers long Lome-Cinkasse railway. These sorts of projects are littered across the continent and are mostly financed by cheap Chinese loans. In Senegal, the Chinese have helped built the Afimiya Dam and the Black Civilisation Museum; In Kenya, they helped to fund and build what is reportedly Kenya's largest infrastructure project since independence, the Mombasa-Nairobi Standard Gauge Railway; In Nigeria, they have funded and built railways, highways and are even helping to construct an hydroelectric plant at Gembu, Taraba state.
According to Asemota, the multiplier effect of these infrastructure projects will conflate Chinese prosperity with African prosperity.
"Meanwhile, the western countries have been interested in Africa's extractive industries to grow their economies back home," Asemota tweeted. "Oh! They also sell guns and other weapons back to us to kill ourselves then they give us aid after we become failed states. Permanent colonialism."
Last year, through a program sponsored by the China Public Diplomacy Association, I spent ten months traveling and reporting across China, attending China-Africa summits and meeting with Chinese government officials who were all, without exception, enthusiastic about their country's current engagement with the continent and reiterating, during discussions or interviews, phrases such as 'win-win cooperation' and a 'future of shared prosperity'.
But is Africa's relationship with China conducted on a win-win basis? For western voices, the consensus is no, with arguments built around debt diplomacy, contracts transparency and market exploitation. Most of the African diplomats I spoke to during my time in China expressed some of these fears, but they were unequivocal about the idea that the current defects in the relationship can be straightened, allowing for the flourish of both Africa and China. It is not a perfect relationship, one Kenyan diplomat suggested to me, it is a work-in-progress.
I reached out to Asemota on this issue and he told me, in an email, that Africa does not have a "great record on human rights", while the West who preach it are famous for selling weapons of destruction and intervening in governments they do not fancy by enabling destructive dictators. "The West only pay lip service to African democracy and were not really keen on developing Africa until recently," he said. "The fear of China is making them rethink about Africa and foreign policy decisions affecting Africa.
"Chinese definitely have things for everyone to be concerned about but I think the benefits outweigh any concerns."
The Chinese, Asemota said on Twitter, are indirectly the greatest catalyst for the growth of African telecommunications, which has been described as the fastest-growing mobile market in the world during the past five years. "They didn't start it but discovered that by investing in infrastructure and products through companies like Huawei, they can sell more phones and dongles," he said.
Another tenet of the 'Prosperity Paradox' is the idea of pull-in investment, where entrepreneurs develop products that people need in their lives by building infrastructure and talent, in an attempt to increase affordability and accessibility, while reducing the cost of production. This is what Tolaram did with Indomie Noodles, creating a product that cheaply solved hunger in a country that was poor and starving. And the Chinese did something similar through the introduction of cheap smartphones and investment in telecommunications infrastructure. Last September, the Nigerian government announced that China had approved a $328 million loan request, so it could commence the second phase of its national information and communication technology plan, which involves the laying of optical fibre cables across the country.
"There is a multiplier effect all over emerging markets by market-creating Chinese innovation," Asemota said. "Nigeria can learn a lot of lessons from this. Nigeria could become a regional superpower by embracing the Chinese or their methods."
On Twitter, he wondered, as he is wont to do, whether the next market for Chinese LSEV (Low Speed Electric Vehicles) will be in Africa? China is currently the largest exporter of these vehicles in the world. If the Chinese do decide to move into the continent, "it will mean that they will also invest in electricity generation and distribution infrastructure to be able to sell them in Africa," Asemota said. And that could be huge. ✚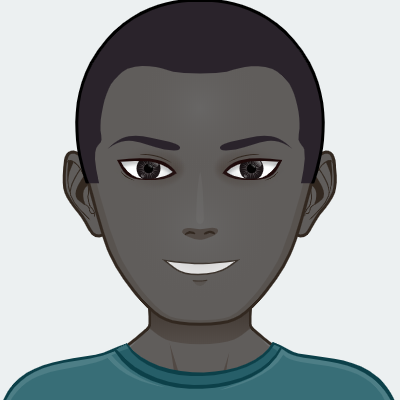 Elusoji is part of the editorial team at the Question Marker.