Good morning.
Today we are covering Banky W's path to power in Eti-Osa, the federal government's push to stop fuel importation by 2024 and an appeal for eligible Nigerians to receive Covid booster shots.
---
Bankole Wellington, better known as Banky W, the popstar who gave us hits like the Lagos party, Mr. Capable and Ebute-Metta, wants to become a federal lawmaker by the end of March, representing Eti-Osa constituency in Lagos. This is not his first attempt at the job. In 2019, he ran under the Modern Democratic Party, a rootless, youth-focused party, and gave the traditional parties a run for their money. Since then, Banky W has joined the major opposition, the PDP, and is confident that this time he has a better shot at victory.
"In 2019, we planted the seed," Banky W said during an interview on Monday, donning a stripped green cap and senator. "I feel very optimistic that we are going to win this time."
Banky W's music has always been socially conscious, enabled by his own passion for activism. He was part of the 2012 Occupy Nigeria protests, the Bring Back our Girls movement and most recently the #EndSARS campaign, which shook the nation like a fig-leaf under a windstorm.
"For as long as God has blessed me, I've always been vocal about the need for young people to participate in politics," he said on Monday.
But he has forayed into partisan politics because he believes it is the most potent way to make systemic changes to our national life.
"You cannot hijack a plane unless you are inside," Banky W said. "We have to get into the system to change it. We have to move from protest to power."
Banky W wants to be the voice of reform in the National Assembly. He wants to help reform the universal basic education system into a performance-based machine; he wants to make NYSC optional and pay more to those who participate; he wants to improve healthcare in Eti-Osa, his federal constituency; he wants to improve access to technology for young people in his community.
But he is running against Ibrahim Babajide Obanikoro of the APC. Obanikoro is a wily politician whose party controls most of the political structures in Lagos state and has the advantage of being an incumbent. Can he win?
"I'm not afraid of the opposition," Banky W said. "The choices are letting things remain the same or trying something differently."
Related: Banky W has accused the APC of removing and vandalising his campaign posters and boards. A spokesman for the state government claimed Banky W was not the only affected, suggesting it was an environmental exercise.
My take: This election is one of the most consequential for the #EndSARS movement, whatever that is now. Of course, the Peter Obi campaign has taken up most of the attention, but electing candidates like Banky W is a big sign that Nigerians are ready for some kind of change.
One vital condition for a Banky W victory is huge voter turnout. In 2019, Obanikoro won the seat with just 22,250 votes out of a total of 51,579 votes. With a relatively unknown party, Banky W polled 7,130 votes. He will definitely do better under the PDP, the main opposition party, but will young people in Eti-Osa turn out for him?
---
What else is happening?
Edo train attack: Six out of the 32 people kidnapped on Saturday at the Igueben train station have been rescued, the state government said. The rescued victims include a 65-year-old man, a nursing mother and her baby, a six-year-old girl and two siblings aged two and five. The government said efforts are underway to rescue the remaining passengers.
Meanwhile, according to some sources, the kidnappers are demanding a N20 million ransom for each passenger.
Cashless economy: Banks across the country have begun to implement the central bank's new cash withdrawal limit policy. The policy limits individuals and corporate organisations to a weekly cash withdrawal limit of N500,000 and N5 million respectively. Some Nigerians are not happy.
Timipre Sylva: The minister of state for petroleum resources said Nigeria may stop the importation of petroleum products by the first quarter of 2024.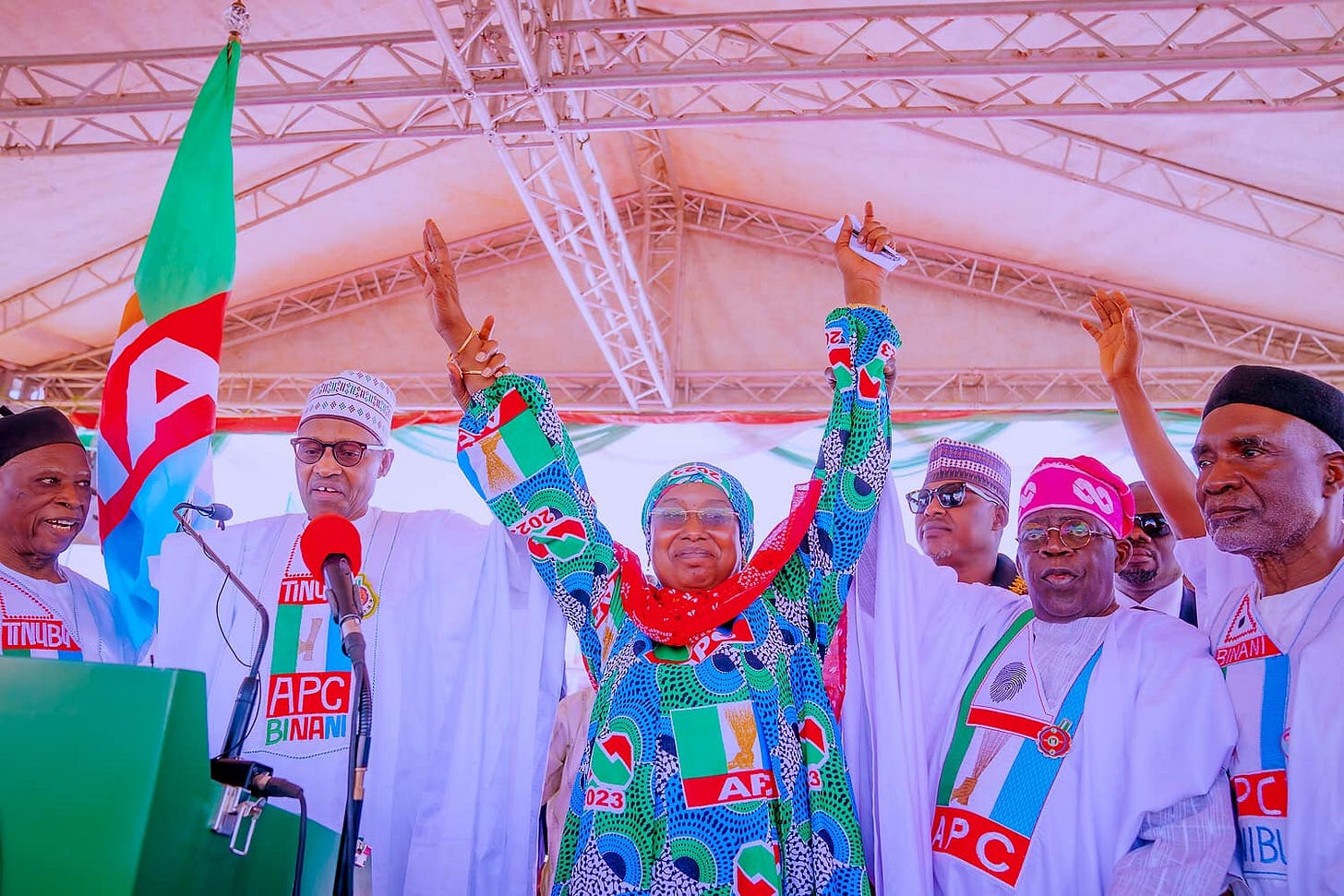 Muhammadu Buhari: The president urged voters in Adamawa to make history by electing Nigeria's first female governor, Senator Aisha Binani. "The women have been fighting from a distance, let them now come close, and also share in leadership," the president said, as quoted by a spokesperson.
Pat Utomi: The economist said landlords in Lagos are afraid of renting buildings to the Labour party over fear of violent reprisals from APC thugs. Utomi is a Labour party chieftain. "What kind of democracy is this? This is fascism that we are introducing into Nigeria," Utomi said.
Lagos violence: At least one person was killed after Yoruba Nation agitators "came out in their hundreds" to disrupt social and commercial activities in the Ojota area of the state, a police spokesperson said. Two police officials were shot, and four suspects have been arrested, the spokesperson added.
Covid vaccine: The federal government has urged eligible Nigerians to receive booster doses of the Covid vaccine. "Remember, it is not yet over," primary healthcare chief, Faisal Shuaib, said at a press briefing. "We must continue to work together to ensure Nigerians remain fully protected against the virus."
---
China desk
Continuing a tradition that has lasted for 33 years, China's foreign minister Qin Gang, in his first overseas trip of the year, will visit five African countries: Ethiopia, Gabon, Angola, Benin and Egypt.
As part of efforts to deepen its relations with Africa, Chinese foreign ministers' first trips of the year is to the continent.
This year's trip will take place from January 9 to 16.
---
And that's it for today. See you tomorrow.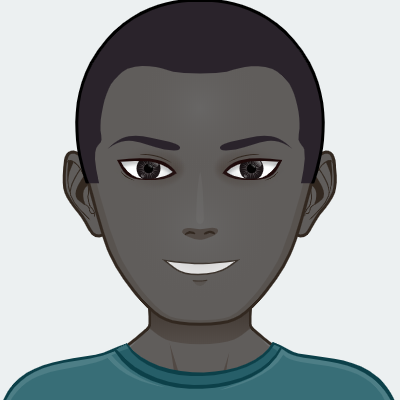 Elusoji is part of the editorial team at the Question Marker.