It seems so far away, Sudan. On our phones, on television, we read the news, consume the images, but we still cannot feel the delicate immediacy of the situation. Two days ago, BBC's Sudanese journalist, Mohanad Hashim made a video, describing how things could get "very bad, very quickly." But who is paying attention?

There is enough to be worried about as a Nigerian. The North-west is still troubled, soldiers are still being butchered by insugents in the north-east, kidnappings, armed robberies, are rife across state lines and the economy remains cold. So why worry about Sudan, thousands of miles away. Why?

Because what's happening in Sudan isn't so different from what's happening here. The battle for Khartoum's soul, for Nigeria's, isn't one against flesh and blood, but against the rulers, against the authorities, against the powers of this dark world. But we do not make this connection because, while one is at its climax, the other has cooled, waiting to, perhaps, rise again.

Nigeria's battle against parochial, vested interests is longrunning, climaxing in the 1990s. Like an inverted U-curve, this struggle has plateaued, taking different forms, even betrayal. But it remains, simmering, held back by the virile leash of democratic norms. And this is why Sudan is important.

Sudan reminds us that most of Africa is still beholden to the gun, to bullets and leaders that derive their power from them. But it also reinforces the vision that people can take their destiny into their hands and transform their fate. As inquiry into the June 3 military crackdown thickens, it is not yet clear how events will eventually unfold in Sudan, but a subjugated Sudan is a reinforced message to African leaders, including ours, that massacaring their own citizens can come, not with consequences, but glory.

My contact in Sudan is a regal, veteran journalist. Whenever a fresh wave of violence or event is reported, I send him a message. His replies have been calm, measured, even dismissive of the seriousness of western news reports. "Sudan is so stable now," he told me after Omar al-Bashir stepped down. "Political dispute only. Dispute between military and civilians on the transitional period."

But that was before June 3. I got through to him again yesterday, hours before it was announced that Al-Bashir was set to appear in court to face graft charges. "Sorry for the internet difficulties, I am okay," he said, "the situation is stabling now." ✚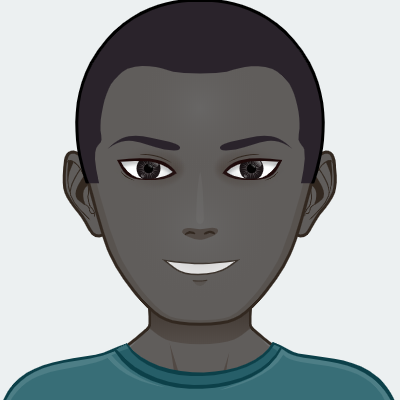 Elusoji is part of the editorial team at the Question Marker.