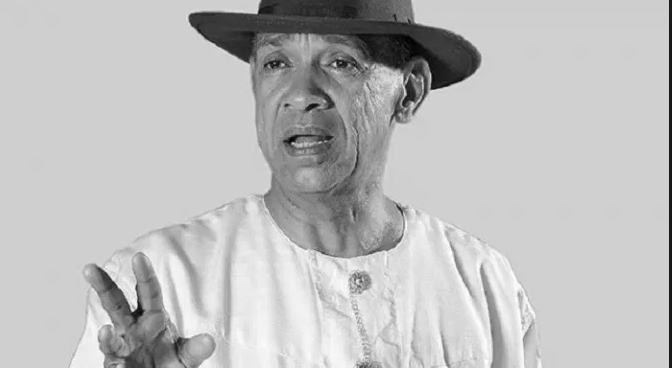 He is leaving the Senate this month, but Ben Murray-Bruce, the one-time Mr Commonsense, is not happy with his colleagues in the red chamber.

This morning, on his Twitter page, the Senator, who is representing Bayelsa east, posted a video of an interview with BBC Pidgin.

"Nigeria is really the laughing stock of the world because of my colleagues who cannot function in the 21st century," Mr Murray-Bruce said.

He was referring to the earlier rejection of his bill seeking the phasing out of petrol cars in favor of electric cars.

"An electric car is very efficient.," he said. "But my colleagues in the senate, who are in the stone age, do not understand this. Our politicians are moving in the opposite direction. Whether they like it or not, the world will move towards electrical cars. That is the way of the future."

In 2017, CNN published a report that profiled countries which had set in motion plans to ditch fossil fuels-driven cars.

The U.K. said by 2040, it would ban sales of new gasoline and diesel cars and by 2050, all cars on the road will need to have zero emissions. "We can't carry on with diesel and petrol cars," U.K. environment secretary Michael Gove told the BBC. "There is no alternative to embracing new technology."

In France, the government has said sales of gas and diesel-powered vehicles would end by 2040. In India, the government has set an aspirational target for 2030. In Norway, the plan is that all new passenger cars and vans solid in the country should be zero-emission vehicles by 2025.

Currently, the biggest growth market for electric cars is China, which accounted for 56% of sales in 2018. The US also saw sales increase by 79% in 2018, thanks mostly to the Tesla Model 3, which sold 138,000 units, most of them in the second half of the year.

"We will end up being the dumping ground of the world because the world is moving in one direction, the Nigerian senate is moving in the opposite direction," Mr Murray-Bruce said. "You replace your petrol station with solar powered charging stations. Anytime you wanted to charge your car, you go to the gas station, and you charge your super charge 30 minutes, you get a hundred miles of charge. How many people drive a hundred miles, one (hundred and) fifty kilometers a day?

"Nigeria spends over a trillion naira every year subsidizing petrol. If they listen to me, they will be cautious what we have and what we can benefit from this technology. If they don't, they will be left behind and Nigeria will be a third world country forever. So they have a choice. Either way, I win, they lose." ✚