This year, the World Economic Forum (WEF) was held at its usual mountainside village of Davos, Switzerland, between January 22 and 25.
For the past 30 years, the WEF meetings at Davos has been the best place to monitor the ideas and trends that are exciting the rich and powerful. It is the place where elite consensus is both formed and promoted.
According to Christopher Michaelson, Professor of Ethics and Business Law, who has attended several WEFs, "the invitation-only gathering is basically a who's who of the global elite: business heads, current and past world leaders, well-connected celebrities and academics. They make business deals in hallway meetings and at parties and hobnob in program sessions that seek to tackle global problems such as poverty, climate change and refugee crises."
But this year's edition appeared to have fallen short of expectations. "The mood at Davos 2019 was the most uncertain in years," Senior Adviser to Bank of England's Governor, Huw Wav Steenis, said, citing "trade tensions between the US and China, slowing global growth, the backlash against big tech, volatile markets and political standoffs" as factors that are sowing seeds of doubts within the minds of investors and business leaders.
Harvard economist, Keneth Rogoff, also noted that "This is the flattest Davos I can remember. Normally, there is a star country or a star industry that everybody is talking about. But this year, there is nothing."
This year, some heavyweight political leaders were absent, including Donald Trump, who stayed back to get a grip on his government's shutdown, Britain's Theresa May, who is struggling to make a Brexit deal and France's Emmanuel Macron, who is still trying to improve his public appeal following the "yellow vest" discontent.
Climate change was one of the main issues discussed at Davos 2019, as broadcaster Sir David Attenborough, delivered his verdict on human contribution to destructive climate change. "The garden of Eden is no more," he said.
The leaders of Brazil, Colombia and Peru and Canada's Foreign Minister, also released a joint statement offering to back Mr Juan Guiado, leader of Venezuela's opposition-controlled parliament after he had declared himself Interim President of the troubled South-American nation.
Another top highlight at Davos 2019 was the IMF's cut of its growth forecast for economic growth, painting a picture of weakening momentum of the global economy, rising uncertainity and trade tensions.
Just as Davos kicked off, Seth Klarman, the 61-year-old billionaire value investor who runs Baupost Group, had also delivered a bleak warning on the fate of the global economy, in a 22-page annual letter to his investors, which include the endowments of some of the wealthiest families and institutions in the world.
Citing the "yellow vest" marches in France that spread throughout Europe, Mr. Klarman said, "Social frictions remain a challenge for democracies around the world, and we wonder when investors might take more notice of this." He added, "Social cohesion is essential for those who have capital to invest."
South Africa's President, Cyril Ramaphosa, was optimistic about Africa's chances of economic leapfrogging through the technologies of the Fourth Industrial Revolution, such as blockchain and artificial intelligence. "We've got the skills, we've got the technology, we should now have the courage to be ahead of the curve and embrace technology in the fullest way," he said.
And Mohammed Hassan, a Somalian refugee who has spent the last 20 years living as a displaced person in Kenya and one of the six Millennial Co-Chairs at Davos 2019, delivered a sobering speech towards the need to end refugee camps. "We want to solve death" but "there is so much human suffering," he said. "We haven't figured out life yet."
Nigeria's delegation to Davos 2019 was led by both the Minister of Budget and National Planning, Sentor Udoma Udo Udoma and the Minister of Industry, Trade and Investment, Dr. Okechukwu Enelamah, according to a press statement from Mr. Bisi Daniels, the Strategy and Communications Adviser to Enelamah.
"The upcoming elections in Nigeria would be transparent, fair, open to observers as well as respect for the rule of law," the ministers told the Davos 2019 gathering. ✚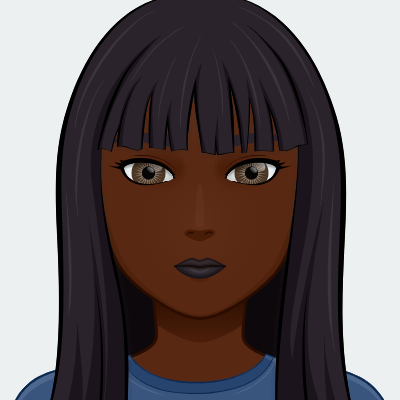 Peter-Kingston is a Staff Writer at The Question Marker