Good morning.
We are analyzing the importance of the 2023 elections and why it is very important to get your PVCs. Also, it's getting harder to recruit graduate nurses in Nigeria and mandatory use of face masks may be returning in Nigeria as the number of Covid cases rise.
If you are enjoying this newsletter and finding it useful, I'd like to ask for a favour: please support my work by sharing it with your family and friends.
Every subscriber gets an email every morning before 7:00 (WAT) that tries to explain what's happening across the country and provides some context. I also run a special desk on climate and China.
---
Writing this newsletter has provided me the opportunity to deeply reflect on a range of recent national issues, and one thing is clear: elections have consequences.
Unfortunately, the quality of debates surrounding the 2023 elections has remained quite disappointing; a leading presidential candidate, Bola Ahmed Tinubu, for example, has refused to engage any of his challengers, instead holding contrived town halls with select groups; there is little to no focus in the media on parliamentary and local elections, leaving voters with sparse information to make the right choice; INEC, the electoral body in charge of the elections, is set to disenfranchise millions through its inefficient voting registration process; and money, not sound policies, will continue to play a major role in who wins elections, despite emergency measures by the central bank to indirectly curb vote buying.
Also, the 2023 elections take place amid increasing violence across the country. On Saturday, more than 30 people were kidnapped at a train station in Edo state; gunmen continue to attack INEC facilities, especially in the south-east and the electoral body has called for improved security measures to ensure a smooth exercise come February.
Yet, despite the challenges and deficiencies in the nation's electoral process, this year's polls are significant for the manner in which they could shape the trajectory of millions of young people, not just in Nigeria, but across Africa. Like the veteran foreign correspondent, Howard French, has argued, "Nigeria is large enough to change the fortunes of the entire region through its own success or failure." By the end of this century, according to the United Nations, Nigeria's population is expected to surpass that of the United States and become the world's third most populous country, after India and China, with about 560 million people. What are we to do with so many bodies?
Depending on our electoral choices, the population boom could either be a blessing or, as some have predicted, a terrible curse.
Lai Mohammed: The information minister said there is no cause for alarm as the imminent elections will be held in a peaceful atmosphere. INEC on Monday had warned that the elections could be cancelled or postponed if the problem of insecurity is not addressed.
Bola Tinubu: The APC presidential campaign is looking to woo smaller parties as part of efforts to boost its chances in the polls. "What we are selling to them is the product – Bola Ahmed Tinubu – for president," one campaign official said. "They should come out and support him . . . so that they can have a president that can deliver.''
Atiku Abubakar: The PDP presidential flag-bearer met with some UK government officials. "I solicited their partnership and I am encouraged by the UK government's strong interest in helping Nigeria recover every facet of its life," he said.
Peter Obi: The Labour party presidential candidate campaigned in Anambra state, where he served as governor for eight years.
---
What else is happening?
Crime: The police busted what appeared to be a child-trafficking syndicate in Rivers state, rescuing pregnant teenagers as young as 15. One of the victims said she was promised the sum of N800,000 if she birthed a male child, and N700,000 for a female.
GTBank: The first-class Nigerian bank said it had been fined £7.6 million by UK regulators for weaknesses in its anti-money laundering controls.
Peace Anyiam-Osigwe: The Africa Movie Academy Awards founder has died, her family said in a statement. She leaves behind a huge hole in Nollywood, one of the world's most-beloved film industries. Anyiam-Osigwe was 53.
Drug war: Gunmen shot at officials of the National Drug Law Enforcement Agency when the cops attempted to intercept a truck conveying unknown quantities of Canadian loud and arrest a drug baron in Ikoyi, Lagos. The drug baron escaped but the NDLEA said it took control of the drug-filled truck.
Industrial action: Resident doctors have threatened to embark on another strike by the end of January. The doctors are demanding settlement of unpaid benefits and an improved salary structure.
Japa pandemic: The Lagos State University Teaching Hospital (LASUTH) is struggling to fill vacancies left by nurses who are migrating abroad for better opportunities. According to the hospital's chief medical director, the hospital has lost about 150 nurses in three years.
Abuse of power: After a reported altercation between the wife of Nigeria's secret police chief and a governorship candidate in Kano, the security agency said some "dark forces" have embarked on smear campaigns against its Director-General, Yusuf Magaji Bichi.
Covid: The minister of health, Osagie Ehanire, said Nigerians may have to go back to wearing face masks as coronavirus cases appear to be on the rise in other countries, especially China. "Right now we just are going to increase surveillance at the points of entry; checking temperature, asking visitors to fill health forms to know where they are coming from and if they are coming from high burdened areas," he said.
---
And that's it for today. See you tomorrow.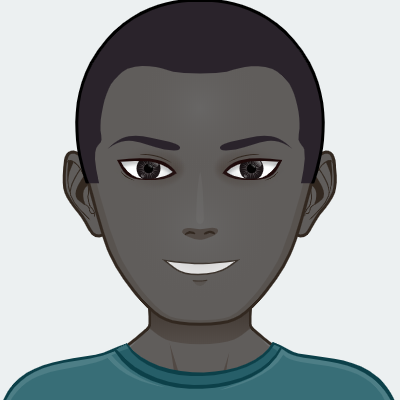 Elusoji is part of the editorial team at the Question Marker.