Long before Fela Durotoye decided to run for President, he was a fiery evangelist of Nigeria's potential. "Nigeria is wind for you to fly if you've got wings," he told a reporter in 2008.
In November 2004, during a prayer session (Fela is Christian), he said God told him to help raise a new generation of leaders that would build Nigeria into the "world's most desired nation" by the end of 2025. Earlier that year, the US Central Intelligence Agency (CIA) had published a 1966 report, written just before the Biafra Civil War, which said Nigeria's fragmentation was "a distinct possibility". The country had survived the war intact and Fela, apparently, took it as a sign from heaven that Nigeria is a divine creation. Since he received the vision, "so many things have made me understand that it is not just a possibility, but a reality," he said, more than eight years ago.
However, with the highest child mortality rate in the world and over 21 million unemployed people, Nigeria is currently not working for anybody, Fela argues. For so long he had corresponded to the idea that good people should stay out of politics, then he "got tired of pouring water in a basket" because to go from "a blessed country to a great country, we need good governance" which can only be achieved if "good people" are in power. "My goal is getting good people involved in politics," he said, recently, on national television.
Fela has not positioned himself as a divine candidate, the Moses that will lead his people out of Egypt. Instead, he has situated his candidacy as part of a divine movement. When he talks about his individual qualifications, his tone is mortal, business-like. But he invokes the wishes of heaven to legitimize his candidacy as a movement whose time has come. In a video posted on his Twitter page early this year, he talked about God doing a new thing every 20 years in Nigeria – in 1959, 1979 and 1999, Nigeria held general elections that marked the end of dictatorial regimes. "This is the year," he said, that "Nigeria will be healed" by God. He didn't say "through Fela." He did not have to. When a reporter asked him to confirm whether God had asked him to run for President, he rubbished the notion. "This election is not about Fela," he said, "this election is about our generation."
Fela has identified the need to reduce Nigeria's dependence on oil, increase investments in agriculture and implement policies that allow private capital and businesses to flourish. These are ideas that have been made famous by the current administration. His position is that Nigeria does not lack good ideas, but "visionary leadership that believes in its people."
Fela's campaign policy acronym is ASPIRE which translates into Agriculture, Security, Power, Infrastructure, Restructuring and Empowerment. Other candidates, including the incumbent, are focused on similar issues. It is Fela's promise of transparency and accountability that catches the eye. For example, on the issue of resource allocation, to ensure that local governments get the funding that is due to them, a Fela presidency will verify the disbursement of funds from the states to the local government's bank accounts and publish them online. Moreover, he says he will spend 25 per cent of the budget on health and education: 15 percent will go to education, while 10 percent will go to health. Currently, Nigeria allocates some 3.9 per cent of its federal budget to health while about 7 per cent goes to education.
Kayode Eeusola, a political scientist at the University of Lagos, told me Fela's youth is one of his most important characteristics. "Fela or any young candidate should be given a chance," he said. That, he argued, was better than continuing with the current "circulation of elites."
Although INEC has said the 2019 presidential election will be contested by 79 candidates, the race has emerged as a two-horse contest between the incumbent Muhammadu Buhari and former Vice President Atiku Abubakar. The duo represents the country's two main political parties. Olayinka Ajala, who holds a doctorate degree in Politics from the University of York, has noted that unless a credible consensus candidate emerges from among the outlier candidates, either Buhari or Atiku is set to become the country's next president. Such a consensus was attempted through the Presidential Aspirants Coming Together (PACT), but the coalition effectively crumbled after Fela emerged the preferred candidate.
The confidence that drives most of these outlier candidates, who include the Founder of Sahara Reporters, Omoyele Sowore and former Deputy Governor of the Central Bank of Nigeria, Kingsley Moghalu, seems to stem from the number of people who did not vote in the last election. In 2015, the total number of voters was 68,833,476. But less than 30 million people cast their votes. This year, INEC said it has registered 84,004,084 voters. There are a lot of undecideds, the candidates believe, that can turn the tide. Fela, in particular, believes those people did not cast their votes because they couldn't spot a credible candidate that was worth it. "Remember, their non-participation is a protest vote," he said during an interview last year. The question, now, is how many of those 'latent people' has he managed to reach?
"He has been going around meeting blocs one-on-one," Favour Olutayo, the Lagos Deputy Chairman of the ANN told me when I asked him how Fela was engaging. "For example, he has gone round the federal universities spreading his message."
But Fela and the ANN know that his constant engagement on social media, appearance on mainstream media and university speeches might probably not be enough to pull a surprise on February 16. Perhaps with a coalition of the major outlier candidates? On January 13, Fela took to Twitter to ask Nigerians to reach out to the other candidates "and ask them to come to the table." He noted that three separate attempts had already been organized by different bodies and chaired by "reputable statesmen like Dr. Christopher Kolade and Wole Soyinka", but they all failed. "I have honoured all the invitations so far," he said. "I have constantly subjected myself to democratic processes."
But a useful coalition might be too late now. The candidates have emerged as their party's candidates and campaigns have intensified: negotiations will have to involve entire party structures, a process that might be too complicated to resolve before the election, which is less than a month away. Still, always the optimist, Fela tweeted: "I still believe it is possible to get everyone onboard."
The allure of a Fela presidency is not hard to define: he is young (47 years old), passionate about the idea of a Nigerian nation, peripherally Harvard-educated, a riveting speaker and a great organizer. In December 2009, he mobilized over 2,000 volunteers, including celebrities such as Alibaba and Banky W, to paint 296 houses across seven Mushin streets, a slum area in Lagos, at no cost to the residents.
But Fela's lack of a national political structure and funding is his biggest deficit. His campaign is idealistic and ignores the complexity of community organizing in a country as large as Nigeria. And these are sins that might be too late to wash away, before the 2019 elections arrive. ✚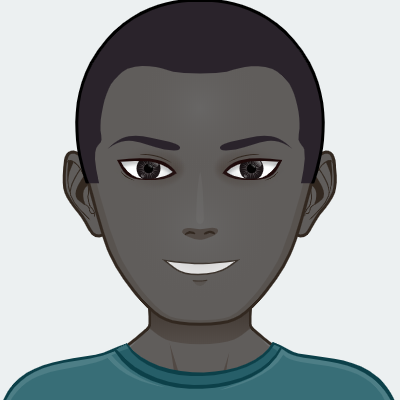 Elusoji is part of the editorial team at the Question Marker.