The 2019 shortlist for the Africa Prize for Engineering Innovation could have passed as any other shortlist, except that this time there was a peculiar uniqueness to it. The added glow to the list of the £25,000 contenders wasn't the presence of 4 Nigerians out of the 16 shortlisted engineers, nor was it the refreshingly original inventions, testaments of the enormous technological strides taking place on the continent: for the first time since the foundation of the international prize in 2014, a Nigerian woman was making it to the final rounds.
The thirty-three-year-old lady was busy at her workplace when a notification popped on her mailbox. Checking her inbox, she easily noted how this was no regular mail. As she read through the text, she knew that if her day was going bad, it was about to get better. The mail came from The British Royal Academy of Engineering, congratulating her for making the shortlist of the 2019 Africa Prize for Engineering Innovation. Her invention, Zenafri, "a series of mobile apps that teach toddlers and young children basic numeracy and literacy" in their native language had impressed the judges.
The Africa Prize was among many other contests she had entered with her invention and, as Elizabeth Kperrun stared at the mail, it was apparent that—whether she is announced the winner of the prestigious prize or not during the forthcoming award-giving ceremony in June at Kampala, Uganda—there was no way she could forget this moment of pure glee and validation for decades to come.
As a little girl in the 80s, Kperrun's parents prioritized her education. They saw to it that she attended good schools. In the evenings, she would play with her siblings, hang out with friends and, unlike her peers, was no ardent fan of the television set. Her greatest joy came from gripping folklores told by her nannies, aunties and uncles.
Growing up, she realized that she enjoyed independency. "I knew from a young age that I will not be able to work in a regimented office setting," she wrote me during our interview via email. "From the get-go, I knew I was born to be an entrepreneur." It was an illuminating consciousness that would guide the young girl in the future as she trod on the path to innovative breakthrough.
On completing her primary education, Kperrun sat for a national scholarship examination specifically designed for "the best and brightest from all the primary schools in the country and the best 3 students were selected from each state." Her success at the entrance examination earned her a federal government scholarship to attend Federal Government Academy, Suleja. Christened the "Center for The Gifted & Talented", being a student of the school "was strictly by merit" and "a rather prestigious affair."
She admitted that being in the "midst of all that academic excellence fostered a desire to be the best," a competitive aura that she bears to this day. Aside the academic and intellectual achievements, it was at Federal Government Academy that she would meet Idamiebi Ilamina-Eremie, a bright student in her class who would later become the co-founder of Zenafri.
In 2012, after many years, she re- connected with Idamiebi. From catchups, they got talking about their individual lives and prospects. "I talked about my love for folk stories and how that aspect of our culture is steadily declining. I intimated that I would love to create a repository for as many of these stories as I can remember and gather and he suggested we build an app and see how people feel about the idea."
The application was well received that it would go on to win an MTN app contest. At that point, the friends turned partners were increasingly becoming aware of a growing bond between them. It was inevitable that they would decide to get married.
However, marriage didn't clash with their mutual ambitions. They had agreed to form a company and keep building culturally relevant mobile applications for kids.
She said, "The future belongs to the children. You can't teach an old dog new tricks, so the saying goes. We are interested in teaching young children literacy and numeracy in their native languages because of two reasons. Children who grow up speaking their mother tongue will learn better in that language. And, secondly, Africans living in the diaspora are finding that their children are losing touch with their culture and heritage. Some seek to remedy this situation and our language apps also solves a tiny part of this problem."
The development of Zenafri mobile application began when she was pregnant, and it would take about a month to build. "But there have been a number of periodic updates over time," she informed. "We decided to build a mobile app because affordable smartphones are readily available in Africa and mobile applications are more readily accessible and easier for people to get to than websites."
The application has categories that teach foundation concepts in Hausa, Ibo, Yoruba and Swahili in one handy app. "There are different categories for different languages," she said.
Kperrun is happy with her accomplishment as the first Nigerian woman on the Africa Prize shortlist. She hopes to win the prize, an event that would fling the mobile app to lofty heights. At the time of writing this article, Zenafri apps had witnessed over 120,000 downloads and garnered some 2,500 users. Despite this widespread interest, Kperrun is hungry for new horizons. Her company's main objective remains the creation of educational mobile applications for children. "We have a portfolio of apps at the moment and we are still churning out more." But that is not all on her plan-chart; she intends to entertain. "We are also working on a cartoon series for kids that will be released by the end of the year." ✚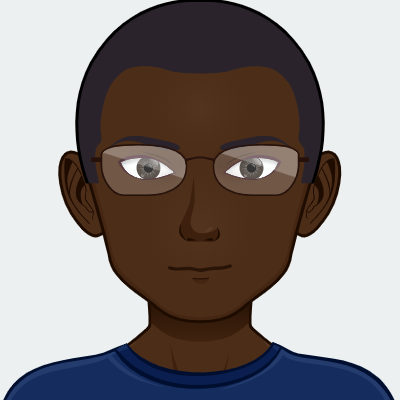 Eloka is an Editor at the Question Marker.