Editor's Note: This article was first published in ThisDay Newspaper, circa 2015.
No, she isn't a vampire. She's simply a young woman who believes that every Nigerian deserves the best healthcare service delivery in the world. And she's got into the blood business to contribute her own small, but extraordinarily vital, quota.
In 2012, Temie Giwa-Tubosun started a project, One Percent, which aims to control and make use of the collective power of young people to save lives. The start-up is an advocacy and service group committed to collaborating with the National Blood Transfusion Service (NBTS), hundreds of Nigerian hospitals, health service centres, and willing volunteers all over the country, to ensure that there is no shortage of blood anywhere in the country where it is needed.
The British Broadcasting Corporation (BBC), in October last year, listed Giwa-Tubosun on its list of 100 women in 2014, for her work with One Percent. And it is not difficult to see why.
In Nigeria, the provision of adequate safe blood is challenging due to several factors which include: the paucity of voluntary blood donors, poor facilities for storage and blood component preparation, as well as inappropriate blood ordering and utilisation. According to the Country Director, Safe Blood for Africa, Dr. Idris Saliu, it is estimated that about 1.5 million units of blood are required annually, to meet the needs of millions of Nigeria. However, a National Baseline Data survey on blood transfusion indicates that only about half a million units of blood are being collected from private and public sources annually.
In a 2010 World Health Organisation report, Nigeria recorded 50,000 maternal deaths a year, placing it as having the second-highest rate after India. Plus, the mortality ratio for children under five years in Nigeria is currently estimated at 230 per 1000 births. Most of these causalities occur due to restricted access to safe and sufficient blood products.
In developed countries, blood supply and access is fast-tracked by voluntary blood donors. But here in Nigeria, the culture of voluntary blood donation is poor. The WHO estimates that the donation by one percent of a nation is the minimum blood required to meet a nation's most basic needs for blood. Nigeria does not even come close.
"What is important here is that people need to come out and donate blood voluntarily to ensure that at any point in time there is an adequate supply of blood for screening and for transfusion purposes," the National Coordinator, NBTS, Dr. Oluwatoyin Smith, said in an interview. "We cannot go out there to buy blood like any other commodity, hence the need for well-meaning Nigerians to voluntarily donate blood."
This is where Giwa-Tubosun's One Percent comes in – to evangelise and facilitate the gospel of voluntary blood donation, which is generally regarded as the safest form of blood donation.
To achieve its objective of receiving blood donations, One Percent organises blood drives – visiting public institutions like Universities, Shopping Malls, Churches, encouraging ordinary Nigerians to give blood. The start-up is also taking advantage of the smart-phone revolution sweeping through the country by creating a blood-donation application called The LifeBank App.
The Life Bank App is a web application that connects blood donors to patients in need of blood-transfusion, during emergencies. It launched in 2013 during the World Blood Donor Day celebration and currently has over 1500 people registered. The application is web-based, so people don't need to waste their data to download it. All they need to do is to sign up at lifebank.ng, and wait to be called, via text message and/or email, to donate blood, or use it to request for blood if and when it is needed.
Presently, about 1,651 pints of blood have been donated via One Percent's efforts. That's something, but the eventual goal is to reach two million pints of blood, plugging the blood scarcity plaguing the country's health-care system.
"I want to spend the rest of my life creating a better health system for Africa's mother and children," Giwa-Tubosun tells me in her office on Lagos Island. Her eyes lit up like a halogen bulb as she speaks about blood donation and how important it is for the general health of the population. She fears that a lot of people don't get it.
"You see, a lot of the problems in our hospitals are blood-related. 12 percent of people who have HIV in this country was as a result of unsafe blood transfusion. It affects so much. We need to convince more people to start giving blood. It will affect so many lives," Giwa-Tubosun says.
A graduate of the Middlebury Institute of International Studies at Monterey, Giwa-Tubosun decided to start One Percent after witnessing the devastating United Nations bombing in Abuja, in 2012, where a lot of survivors couldn't be rescued due to dearth in blood supply. She had always wanted to do something about the country's health sector, and that incident just pointed her to the exact path she should thread.
"I'm not a doctor or health specialist," she tells us. "I'm a trained manager. But I'm interested in how the health-system takes care of ordinary Nigerians."
Her biggest challenges, so far, have been time and resources. She has a day job which puts food on her table, and there are not so much resources to get more things done.
"One Percent survives on the donation of good Nigerians," Giwa-Tubosun says. "These are people who earn maybe about 80 to 100 thousand naira per month, but the little they contribute is what keeps us going."
But it isn't just about money. She also needs volunteers to get on board and become fishers of blood. A quick visit to the start-up's website (http://www.foronepercent.org/) will make that happen.
"A lot of people think they won't need blood anytime soon, but you can never tell," Giwa-Tubosun says, responding to a question on why people should want to join her cause. Besides, she argues, contrary to popular opinion, donating blood is a very healthy exercise.
She is right. Medical research has shown that donating blood reduces the risk of heart attacks and even cancer. Plus, it burns 650 calories for every pint given.  It is thought that the benefits arise from lowering high iron levels. Iron affects how thick and sticky the texture of the blood is, and high iron levels cause the blood to be thicker and accelerate the oxidisation process of cholesterol. This can affect blood consistency and create increased friction as it travels through blood vessels.  As this increases wear and tear to the lining of arteries it could then contribute to cardiovascular disease. But, because donating blood removes some of its iron content, it has a protective benefit if done on a consistent basis by helping thin the blood. According to a study from the Journal of the American Medical Association, researchers found that those aged 43 to 61 had fewer heart attacks and strokes when they donated blood every six months. A study of 2,682 men from Finland also showed that voluntary blood donors had an 88 percent reduced risk of heart attacks than those who don't donate.
So, why don't Nigerians voluntarily donate blood on a regular basis? A lot of factors, ranging from ignorance to fear of contracting a disease during the transfusion, might be responsible. Giwa-Tubosun, however, tells me that she constantly has to debunk one popular misconception about the economics of blood donation – why should people who need blood still pay, sometimes heavily, for blood that was donated for free?
"We have to understand that nobody is charging for blood, but the services involved in preserving the blood till it is needed," Giwa-Tubosun explains. "Let's say someone comes to give blood. Of course, the blood is free. But that blood has to be transported to a facility where it would be screened for diseases and then stored to maintain the right temperature. These services cost money."
Practically, units of blood need to be collected into brand new bags. The blood collected also has to be screened and kept in a specific temperature in a refrigerator otherwise it becomes unsafe. Interestingly, a screening kit costs almost N30,000 and to screen a batch of blood sample will cost over N100,000. Additionally, the hospitals have to pay for power and a plethora of manpower, to ensure the right blood is available for the final consumer. And, for a health system which is largely capitalist, it is virtually impossible to give blood away for free, despite getting it for free.
Ultimately, Giwa-Tubosun hopes to get more people to donate blood. The WHO has urged all countries to switch to 100 percent volunteer donations by 2020, but Nigeria's figure remains at a paltry 10 percent. She hopes to change that.
"We need volunteers to help out with the blood drives, we need donors, we need a support team," she says. Currently, there are about 2,000 people signed up on the Life Bank App, the emergency blood donation service. She hopes to reach 5,000 before the year runs out, and continue to scale geometrically.
The stakes are high and the pitfalls many, but Tubosun-Giwa is a woman on a mission. She's had to ride lots of criticism for people who think she's not fit to run a blood donation program because she didn't study medicine in school. But, after being involved in several health-related projects across the world, including interning for the WHO, Giwa-Tubosun is not about to give in to despair.
"I feel like I can't stop," she says, a smile on her face. ✚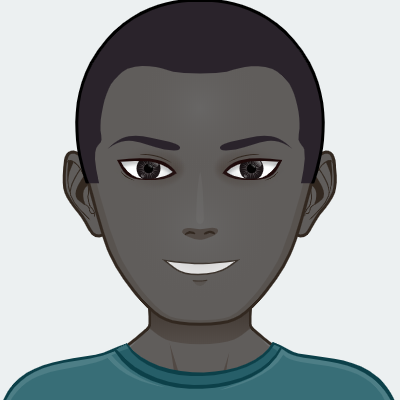 Elusoji is part of the editorial team at the Question Marker.