Good morning.
Today we are covering Peter Obi's town hall meeting last night, a train abduction in Edo state, and a science that may be able to keep drones in the air forever.
---
Bespectacled and dressed in a black two-pocket shirt, presidential candidate of the Labour party, Peter Obi and his running mate, Datti Baba-Ahmed, outlined their plan for ending insecurity in Nigeria at a town hall meeting in Abuja on Sunday.
Obi said he will negotiate with all identifiable agitators across the country, including Boko Haram and IPOB.
"We are in a democratic dispensation; you govern by discussing, you govern by consensus," he said. "So, I will sit down and discuss with every agitator . . . we must use carrot and stick (approach)."
He also emphasised on state and community policing as an effective method of curtailing crime and insisted he would not wait on a constitutional review before setting up local vigilantes across the country.
The Labour party presidential team said they will ensure full transparency and accountability in military procurement as part of efforts to sharpen the war against insecurity.
My take: Mr. Obi's ideas are a deviation from how the Buhari administration has tackled insecurity. Mr. Buhari has vowed not to negotiate with terrorists and has not canvassed openly for state policing, although he has supported a federal approach to community policing. Beyond his ideas however, Mr. Obi's sense of urgency appears to be his most powerful attribute. One key criticism of Mr. Buhari has been his apparent lackadaisical attitude to major security breaches, hiding under the veil of press statements conjured by an army of publicists rather than showing up and reassuring the nation. Mr. Obi, if elected, looks like a man who will provide a different kind of leadership.
Fuel subsidy: Mr. Obi described the scheme as organized crime and, like other major candidates, promised to end it.
Baba Ahmed: Mr. Obi's running mate fought back tears during the town hall meeting, lamenting the personal attacks directed at his family. "I and my family have been paying a huge price for my attempts to rescue Nigeria," he said.
Related: The labour party said it has enough bodies to man polling units across the country.
---
What else is happening?
Terrorism: At least 32 persons were kidnapped at a train station in Igueben, Edo state on Saturday by suspected herdsmen, according to the state government. The federal government has condemned the attack, and one suspect has been arrested. Soldiers, police officials and vigilantes are now involved in tracking down the abductors and their victims.
Enoch Adeboye: The popular cleric has urged his congregation to collect their permanent voter cards and hinted that he may tell them who to vote for. Meanwhile, INEC said the rate of PVC collection across the country has been encouraging,
Mental health: President Buhari has signed into law the Mental Health Bill which was passed by the National Assembly in 2021. It is reportedly the first mental health law passed since independence and replaces the Lunacy act of 1958.
Atiku Abubakar: A spokesperson for the PDP presidential candidate said his principal travelled to the United Kingdom for a business meeting and not to seek medical treatment.
Justice for terror victims: The planned trial of Boko Haram suspects being held in a military facility in Kainji, Niger state, is scheduled to resume in March, according to the Solicitor-General of the Federation, Mrs. Beatrice Jedy-Agba.
Inflation: Gym chain, I-Fitness, has introduced new annual club dues of N14,350. In Oyo state, parents are also lamenting the increase in private school fees.
Fighting corruption: Public officials will be barred from withdrawing cash from government accounts from March 1, according to the head of the Nigerian Financial Intelligence Unit (NFIU), Modibbo Hamman Tukur.
Victor Osimhen: The in-demand striker bagged his 10th league goal of the season as Napoli bounced back to winning ways against Sampdoria in the Italian Serie A.
---
China desk
Sigh of relief: China has lifted quarantine requirements for inbound travellers, ending almost three years of self-imposed isolation even as the country battles a surge in Covid cases.
Censure: China has taken down more than 1,000 social media accounts – some with millions of followers – that criticised the government's Covid policies.
Science: A team of Chinese researchers said they have developed a way to use high-energy laser beams to keep drones in the air "forever".
---
Climate desk
Looming extinction: Droughts, caused by climate change, is leaving elephants in Africa desperate for water.
---
And that's it for today. Thank you for joining me.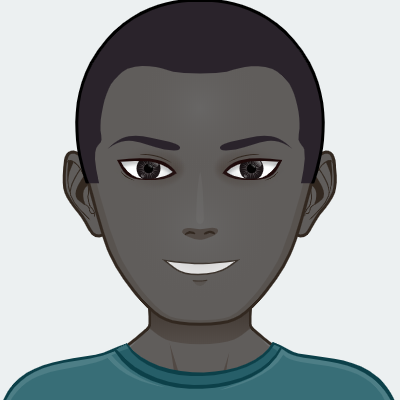 Elusoji is part of the editorial team at the Question Marker.