Olukorede Yishau wrote In the Name of our Father when he was 24. Last year, he clocked 40 and got to publish it for a wider audience. But, like any good work of literature, the debut novel remains as relevant today, as it was almost 15 years ago. An ambitious, punchy narrative, it is set in 1990s Nigeria, an epoch marked by vicious dictatorship and the vanquish of a nation's moral identity. The two main characters include a daring journalist and a diabolic prophet. The story moves through them and unfolds, painting a dazzling portrait of a demented society, propped up by poverty, greed and a wanton lust for power.

Justus, the journalist, is hellbent on publishing a book, despite threats to his life. He is a metaphor for the cast of courageous Nigerian journalists who held sway during the country's most oppressive moments. And, like the idea he represents, he is crushed, mangled and hung out to dry by the powers that be. Prophet T.C. Jeremiah didn't start out as a seer. He was a wretched man who couldn't feed his family. To escape poverty, he turns to the gospel through a clandestine, murderous cult. Between the main characters, however, are several others whom Yishau uses as brushstrokes to illustrate a section of his portrait of this crooked society. There are prostitutes, blackmailers, military officers, politicians, churchgoers, all participants in a dark, twisted destiny.

Yishau's gift is his candour. He wades through the story with an eye for truth, an awareness of what he is trying to achieve, which is to acknowledge the obvious rottenness he sees. But it is also one of the story's most obvious defects, rendering it preachy, suggestive, even manipulative. Most of the characters don't have much freedom, as Prophet Jeremiah does, and are stuck on the page like pieces of note-tacks.

The novel's structure is designed as an elongated cliffhanger, but it is too long, almost eternal. Still, the pace is breezy and entertaining. It's a smooth, agile read, devoid of pretensions or complex word engineering, as it connects two lives brought together by the threads of good and evil.

Perhaps because it was written when he was still a budding writer, most of the sentences seem to be in a hurry, rushed, inadequate, a first draft struggling to make its way into the world. There are typos ("the boy was pelted him with pebbles") here and there, all dampening the quality of Yishau's stunning observations.

At the end, it is possible to feel gutted, even despondent, because this is not a sunshine tale. Yishau experienced the 1990s firsthand. He, like most adult Nigerians at the time, lived the horrors. And he brings the macabre, unadorned, into In The Name of our Father. This is the work's greatest achievement, its ability to help us remember, and also as a reminder, that the past is not so far away; it is still with us, breathing, struggling to outlive those who condemned it and perhaps even recruit them, to stage a comeback. ✚
Note: A new edition of In the Name of our Father has since been released, with the typos taken care of, according to the author.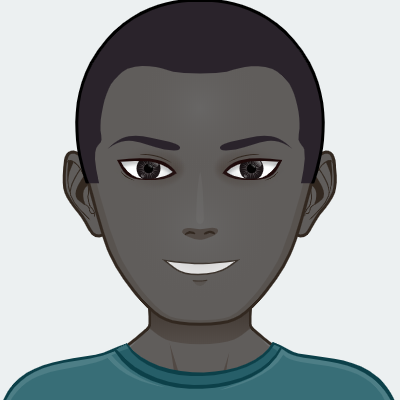 Elusoji is part of the editorial team at the Question Marker.