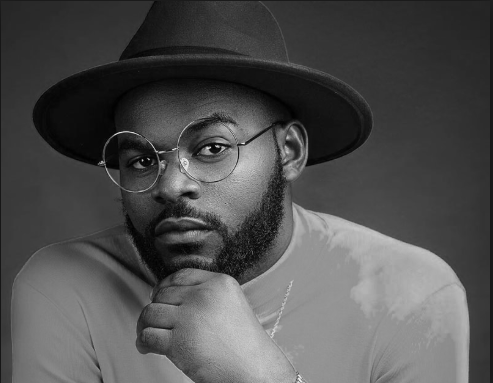 Falz is Falz, not Fela. And if we leave it at that, the truth would have been served, but not the entire dish. The sanguine comparison to the Afrobeats legend is less about replacing Abami Eda than it is about recognizing this society's next prophet. Fela is a metaphor, for a lot of things; and if the man was ever a talkie-talkie seer, perhaps his successor has emerged.
In his interviews after he released the single 'This is Nigeria', Falz said music artistes in the country are too distracted by entertainment and that they need to pause and look at their social and political space. He is not a prude. He found fame creating comedic skits and spewing rhymes about love and ego. But he has since decided to leverage his following to preach gospels that have soured, like grapes, on many tongues.
This month, Falz released another single, 'Talk'. It was a teaser for his new solo album 'Moral Instruction', a body of work in the mould of his burgeoning evangelism. In 'Talk', as he is usually wont to do, Falz runs through a series of themes – ungodly religion, ineffective politicians, money-money youths. There is nothing in the track that has not been said by different people. But Falz's genius is not what he says, but how he says it. He is brief, sharp and unassuming. And with a call-and-response technique, he delivers a winning chorus, nod-able and shoulder-shake-able. His lyrics are reminders anyway, indispensable for a country designed with inadequate random access memory.
'Talk' is unabashedly political. 'Election don dey come, dem go need your support,' he says, before going on to note that 'We buy your story but you no give us change'. In the video accompanying the song, a boy makes choices during a video game and Falz only falls short of screaming 'Don't vote in the old guys in, guys'. But that's not necessary. The message is clear.
Falz has said what Nigerians need to do is to develop a selfless spirit. It is not too clear how to interpret this, whether it means not leaving the country for that job or not paying bribes when it solves problems faster. But if selflessness is a verb, the act of doing something about the country's reality, then Falz, with 'Talk', is not a hypocrite.
On the evening of January 14, Falz held a private listening session for 'Moral Instruction', which was set to be released the next day. In attendance were his parents, famed human right activists Mr. and Mrs. Femi Falana and Lemi Ghariokwu, the artist who created the album's cover. Mr Ghariokwu worked on some 26 art covers for Fela.
The location of the listening session was designed as a school, according to a report of the event, and Falz and his team dressed in school clothes. In a picture that appeared on Instagram, Falz was holding a cane, evoking the imagery of a village headmaster, the strict character whose job is to cudgel commonsense into the heads of errant schoolchildren. To a degree, that's exactly what Falz seeks to do with 'Moral Instruction'. Music journalist, Ehis Ohunyon, has described the album as "intentional", a deliberate attempt by Falz to create an album that speaks to the socio-political realities of his environment, "motivated by the fearless spirit of Fela."
Every track on the album is heavy with moral indignation or responsibility or both. Falz towers over the pulpit and sermonizes. And, as it is with every gospel, there were those who took offence at nodes in his message. His chastisement of sex workers, for example, was interpreted as an attempt to control women's bodies. (At the private listening session, he had doubled down on the content of his lyrics, "I hate transactional sex")
"Degrading women for their work (whether the work is by choice or by circumstances) should not be tolerated," lawyer and human rights activist, Ayo Sogunro said, in protest. "If you care about women, sing about legalizing sex work and ensuring the safety of sex workers."
But what are the critics saying? Music journalist, Joey Akan, was the one who recorded Falz at his private listening saying "I detest transactional sex" and posted it on Twitter. In an opinion column for the Guardian, where he described the album as a "conscious masterpiece", Akan struggled to understand how 'transactional sex' became the hottest debate the album generated and went on to link this to the idea that Nigerians have no need for 'meaningful music'. "All we need is for someone to inspire our asses not our minds," he wrote.
Dami Ajayi, writing for This is Lagos, wasn't convinced of the album's value in uniquely articulating the country's problems. When Falz "goes for humour, his material appear facile," Ajayi wrote. "When he goes for candour, his consideration appears hackneyed."
In a review titled 'Falz and the limits of sentimentality', Ifeoluwa Nihinola wrote that "Falz fancies himself a moral arbiter who can speak about the ills plaguing Nigeria the way Fela did" without adjusting to the temperature of the times. Nihinola advised him to "return to making works of arts, not the ten commandments." Award-winning critic, Oris Aigbokhaevbolo, toed a similar line, prescribing, for Falz, a higher dose of self-awareness.
Perhaps noteworthy is that no one has bestowed upon Falz hopelessness. At 28 years old, he is young and vibrant and full of possibilities. If he takes the reflective path, 'Moral Instruction' will not be the final destination that defines him, but just a stop, on a journey that is just beginning. ✚
Jude is a Staff Writer at the Question Marker