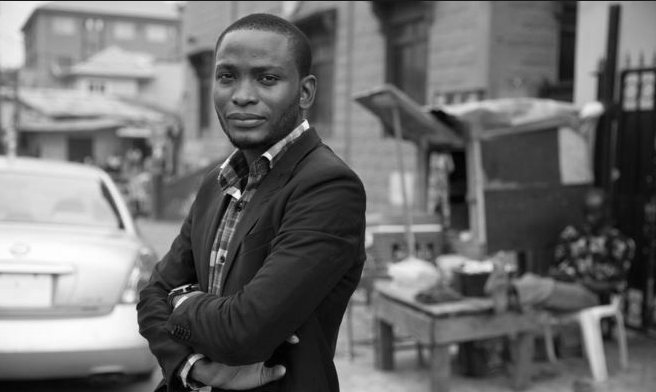 In May 2017, Tuteria, a platform that links students to nearby qualified tutors, won the UK Royal Academy of Engineering's top prize for African innovators. It beat others ideas such as "a system that reduces the amount of energy to heat water, an app that controls water consumption and a smart jacket to identify pneumonia", to clinch the $32,000 attached to the prize, the BBC reported at the time. The competition's head judge and a British business executive, Malcolm Brinded, described Tuteria as an idea that "will go on to change the lives of millions of people who are eager to learn and develop new skills." At the centre of the triumph was an unassuming Nigerian engineer, Godwin Benson.
Benson, 29, a First Class graduate of Systems Engineering from the University of Lagos, told me recently that winning the engineering prize was a "turning point" for Tuteria, which he co-founded with a friend in 2015. The startup had already received awards from startup programs organized by Microsoft, Facebook and the Tony Elumelu Foundation. In 2016, Benson met Facebook's Mark Zuckerberg in Lagos, who later acknowledged Tuteria is unleashing "economic development opportunities" across Africa. But at the point of entering for the engineering prize, revenues had plateaued.
"Before the Africa Prize, we were doing quite well," Benson told me. We had met, for the first time, at a fast food restaurant close to the company's Lagos headquarters. The engineering prize, however, provided more exposure for the young founders. "It wasn't just about winning the money, there was a lot of protracted training. We had three sessions, each for about a week, in London, Rwanda and Kenya." They met with more experienced entrepreneurs who had launched and ran global businesses in tech and education. "They were able to give us real advice and solve growth bottlenecks," Benson said.
For example, before the experience, the startup was making lot of calls, but they learnt how to prioritize requests and only make the really important ones. They also started to invest in providing training for tutors on the platform. "We didn't change the product, just the process." Two years after, Benson told me the numbers of tutors have doubled to 16,000 while close to 6,000 people have paid for courses on the platform. (About 29,000 people have requested)
Benson left a cushy job at Deloitte to start Tuteria and he feels it's a decision he has no reason to regret. "Working in Deloitte was helpful to start Tuteria," he said. "A lot of times, aspiring entrepreneurs do not understand the benefits of having worked somewhere else. It gives you something to pattern your business after, a clear vision of what a big business could look like.
"But the level of impact we've made, I could not have made that in Deloitte. So many tutors get their monthly livelihood from Tuteria. Some earn up to 250k per month."
But Tuteria is changing form. When I visited the website earlier this year, I noticed a couple of bugs that soiled my navigation and later complained to Benson that I expected to receive fewer calls. He wasn't defensive.
"That's the ideal: automation. That's how we can handle large bulk of requests. Our current process means we need to hire a lot of people, make a lot of calls. Probably have a massive call centre. But that doesn't scale. Right now we are trying to remove all the bottlenecks and empower the customer to serve himself."
"I don't think I got a high-value education from the system, I had to go for it myself through online courses and attending things I could," he continued. "The education budget is too low. The standards continue to fall. The narrative of 'just pass'. There is no drive, no competition. When I went for NYSC, I literally had to throw myself into the personal development of the children I taught. I worked Monday to Sunday. I tried to give them a new narrative for their lives. I had to inspire the teachers too, because a lot of them had given up. There was a loss of energy. It seemed the way they come in is how they go out.
"So I worry about that a lot. I worry that the leaders we have now had access to better education than the children we have now. And if those children are going to become leaders tomorrow, it is a serious problem that needs to be solved."
Building an Ed-tech business in Nigeria is hard. Internet infrastructure is still at a burgeoning stage, compared to developed economies and most people are still wary of digital solutions to their learning needs.
"It is not a quick money play and founders will need to think long-term," Olanrewaju Odunowo, who co-founded an Ed-tech startup six years ago, believes. At his start-up, they tried to deliver skills training online, but quickly realized that most Nigerians online were not paying for lessons. "While a few people take courses on popular platforms like Udemy, Coursera, among others, the numbers were not exactly high enough to sustain our business at the time."
Henry Mascot, who has also worked in the Ed-Tech sector, wrote a blog-post on Medium in 2016. He emphasized providing value at very low costs. "Don't believe that building a better product will make you successful," he said. "Delivering something for cheaper will." But perhaps the most important insight from the article is the argument that "it is much cheaper and easier to facilitate change with people instead of technology here." It is classic anti-silicon valley model, where progress is about algorithms replacing people. But it is true.
Benson told me about Tuteria's ambitions to launch online video courses and interactive tools that can scale rapidly, but after his team tested the market's temperature, they found that African parents don't believe, yet, that "a child on the computer is learning. They might be willing to pay for video lessons for specific exams or if you have a maverick teach a skill. But the demand for that doesn't come close to the demand for a physical interaction."
As part of plans to stay profitable, Tuteria has had to launch physical group lessons, which has quickly gained acceptance. "We are trying to focus on profitability and we have to deliver to the market what it will accept now, while we try to bring them to where want them to get to," Benson said. "Parents understand tutoring."
"Don't expect a quick flip or quick growth" and don't take Venture Capital funding, Mascot warned in his article. Benson's Tuteria has not raised any VC money. "Deliberately," he said.
PrepClass and Primal Tutor are two other Nigerian startups connecting tutors with students. Pass.ng offers computer-based tests for students who want to practice for specific examinations. EduRecords collects data on student's learning experiences and uses algorithms to proffer real-time reports on how to improve a child's academic performances. There are more.
"As educational startups, we are simply offering alternatives," Benson said. "But the mainstream education system still has to work. Tuteria was never supposed to be the first option. For some of our clients, Tuteria is now the main source of learning for their kids. We have got clients who pull their kids out of school and hire tutors from Tuteria for their kids, because they got tired of what the school was offering. I feel Tuteria will be stronger when the schools are stronger.
"For us, it gives us a sense of responsibility. So we need to ensure the quality of the service. And also try to make it affordable. If it is expensive, you don't solve the problem. This is one of the things that keeps me awake. How can we mass-produce quality education in a way that the market does not fight it?"
One dour morning this February, I sat in on a Tuteria group lesson at its headquarters, nestled in a greenish multi-storied building in Lagos. The class was for people about to take IELTS, an English assessment test required by foreign consulates, employers and universities. "The IELTS is all about vocabulary," the tutor, Chidiebere Nwosu, said. He gave some exercises and solved it together with his students, branching off to explain related concepts. At a point, he took a detour to crystallize verb categories in English with a chart and an animated voice. "This is my passion," he told me later.
Nwosu, 33, studied English at Abia State University. Teaching used to be a hobby, until he found out about Tuteria online. He applied on the website, took the tests and became certified. At first, taking on students from Tuteria was supposed to be a part-time hustle, but the demand for his services kept rising. "Tuteria gives me so much flexibility," he said. "I used to teach for free" but it is now a full-time job.
One of the challenges of running a startup like Tuteria is the dearth of very good teachers, Benson told me. "We are working on that," he said. "There is a lot of training that teachers need on how to deliver education in the 21st century. Many of them are good, but they are used to the way they've been teaching in the past. We have a handful of amazing, very good teachers. But they are not the majority." For some subjects or skills, there is simply a total lack of teachers. For example, how many teachers of artificial intelligence are there in Nigeria? And if they are available, at what cost?

Benson grew up in Lagos, the third of four children. His father, who was in the Navy, died when he was just a boy. His mother was a trader and there was never too much or too little. At first, he was a poor student, until Primary Four, when his grandmother started to provide him with extra-tutoring. In secondary school, he developed a reputation for being a math whiz kid. He lectured friends and colleagues for a token. "I was sort of a book nerd," he told me. "But I also had time for social activities." Some of the seeds for Tuteria was sown during this period, when he wasn't paid for a tutoring job.
At the University of Lagos, he joined a Christian Fellowship and was eventually appointed as President in his later years. He was also a President of his academic department student union. He attended conferences, meetings in and out of campus, and still had time to graduate as the overall third best graduating student in his year. "I just didn't have time to play around."
His faith, he told me, influences everything he does. "Whatever your hands find to do, do it with all your heart," he alludes to a passage in scripture. Even starting Tuteria, which began to coalesce in his mind during his NYSC in Oyo state, was a step of faith. In late 2014, he left his job at Deloitte and decided to pursue his dreams. But has Tuteria met his expectations?
"I think we've done well looking at the resources we've had," he said, during an interview in a Tuteria meeting room. "Of course we are not yet where we want to be. We started with an idealistic proposition. So we had to go back to retool and rethink. We started automating before we understood what the customer wanted. It should be vice-versa. But it has also given us a very deep understanding of the market. With that knowledge, we can scale faster. Ed-Tech is still going to take a while. Virtual Reality and Augmented Reality might sound nice, but what will the customers spend their money on? Anyone in Ed-Tech needs to have a long-term view and needs to start making money quickly. Start selling something to the market. That's what will keep you in business." ✚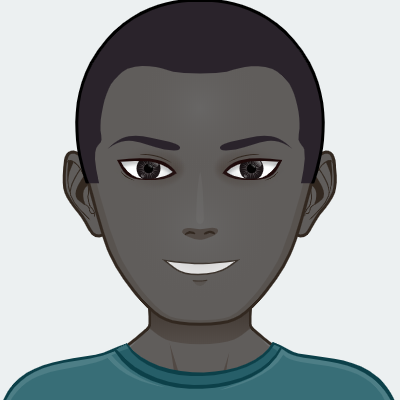 Elusoji is part of the editorial team at the Question Marker.