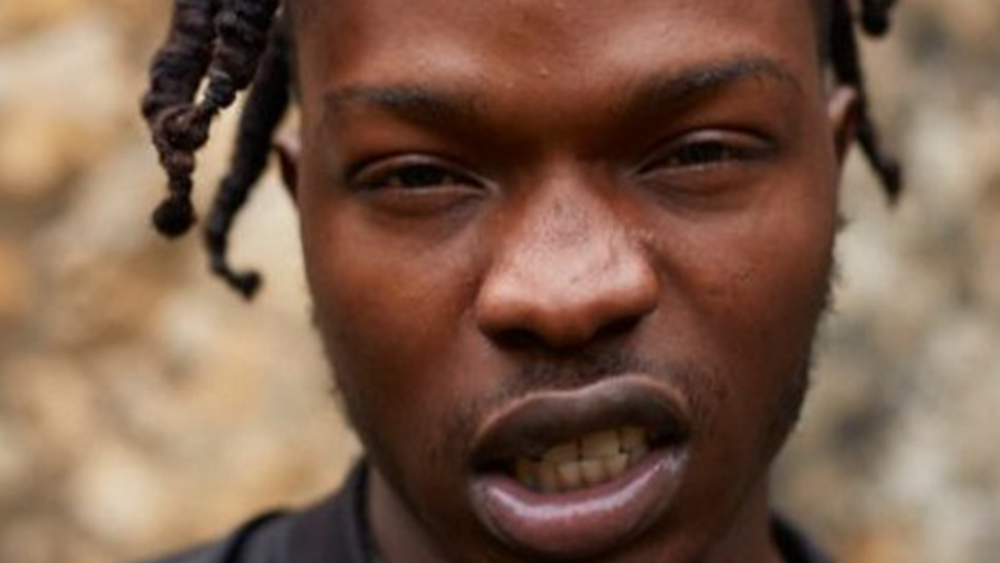 The glorification of the lascivious, the hedonistic, the sybaritic, the wanton and vainglory in Nigerian music keeps crossing the uncrossable lines, that the Nigerian Censors Board might lose its morality marathon to police it. We had "Diet"—one of the best songs of 2018 by the crazy beats of DJ Enimoney—banned by the NCB for glorifying the use of narcotics. Olamide's "Science Student" was banned for the same reason. But none of these deter our artistes. Hear Zlatan featured in Tekno's "Agege": "If I get money I go buy anything/ Smooch anything, fuck anything/ I go enter any country, fuck anything". The video of this song is almost a striptease event and money-spraying clownery. So brazen the lyrics one might wish they are anti-establishment or anti-anything, at least—such energy in the wrong hands.
Naira Marley, it seems, has been making the roll call in using such energy: while rappers are doing cyphers and pushing diss tracks that aren't helping Nigerian hip-hop, Naira Marley has been courting a fan base he calls Marlians.
How?
It began with an expression—"If u know about slavery u go know say yahoo no b crime." This was Naira Marley's infamous commentary when the singer Simi, earlier in the year, cautioned yahoo boys from buying her music. Like Oluwa Burna's Coachella big font tweet ("I am an African Giant"), which at first seemed like a PR damage but became a springboard for the artiste's increasing fame, so was Naira Marley's ditty. Like fungus, a prospect of a Naira Marley celebrity industrial image began to grow from the comments that trailed his "yahoo no b crime" comment, conflagrating the online community. Naira Marley, who wasn't really in the spotlight after the momentous glory of his World Cup single "Issa Goal," saw the light.
He released "Am I A Yahoo Boy" with Zlatan where he sings, (translated from Yoruba) "Do I look like a yahoo boy?" "Did they write yahoo on my head?" This gave him enough notoriety that the EFCC came, brandishing handcuffs.
About this time solidarity for Naira Marley grew, with his fans gradually evolving to fill the position of the worshippers or stans for the celebration of Naira Marley's celebrity status. His popularity soared. Bloggers went agog on his story. Perhaps Naira Marley's trick was to use all these as fodder to parlay himself to stardom.
Then came the controversial single "Soapy," after his release from EFCC jail. It didn't stop there, he became a version of his own Cicero—or we may rather compare, a Reuben Abati, famous for anomalous commentary—making social commentary: "Having a big ass is better than having a masters degree," "If you like do the biggest marriage, if you don't have kids you're still single." What is the endgame of such unequivocal insults to the sensibility of Nigerians and women generally?
The endgame for him and his managers is increased notoriety. An ingredient the showbiz industry knows too well increases an artiste's market value, when it doesn't backfire. While he has tamed in his Cicero act, he has bolstered in the department of dropping singles which, by day, increases his fan base, the Marlians.
Starting with "Soapy." It is not hard to see the writing on the wall concerning this song. Fresh out of detention, what better time to release a single? With the blessing of Rexxie, whose crazy, psychedelic and trance-inducing beats on the production has guaranteed the song remains this year's No. 1 club banger till date, the single narrates prison experience and introduces a new dance, soapy. The song has caught on, albeit with controversy; the dance, too explicit, simulating the jerking posture of masturbation. Then came another single "Opotoyi," very lewd, where he sings of a woman's sexual performance as "her quick action is like sugar, which he wants to "release" (ejaculate in) her "vagina . . . so sweet like sugar." And more recently, his single "Puta" demonstrates Naira Marley's streak for the obscene.
Obscene songs or not, it doesn't stop the appreciation of Naira Marley as a singer both from Marlians and non-Marlians alike. Naira Marley cannot exist without a system that doesn't allow him to thrive. The artist(e) is a mediator whom society transfers its desires and anxieties upon for expression. Naira Marley and his kind of musicians represent that fraction of his age, the Millennials, often wrongly accused for being misguided and lazy youths, for being hedonistic (call them the codeine generation); a generation in troubled times. The accusations are hasty as well as they're true, as well as a number of these Millennials are living this reality. It is for this number that the traffic for which Marlians music and Naira Marley's celebrity image finds expression.
In this arrangement it is not surprising that the Marlians are growing. They represents a growing number of many disillusioned young Nigerians plagued by the failure of the country, corrupted by dysfunctional education that allows them less criticality of mind. A group of wild young men and women who have evolved an identity of The Survivors whose psychology disregards the means to the end (yahoo no b crime), who having no power over their fate, seek hedonism as an escape for their disillusionment under Naira Marley's musical Molly. Naira Marley already employs a number of vocabularies of identity in his songs for them: "Jo soapy," "Ole ni everybody," "Inside life," "No belt gang," "Marlians, come forward," "Am I a yahoo boy?" "yahoo no b crime," and the word "Marlian," which members identify themselves with. (In "Puta" we see the full scale of "Marlian" solidarity. In the video Naira Marley asks a bouncer to control the crowd from walking into his party: "Control the crowd, control the crowd," he says. "Marlians, come forward. The rest fuck off." And until the other boys denied entry into the party take off their belts—a sign that they have joined the No Belts Gang, becoming Marlians— are they allowed into the party.)
It is sad and unfair: while we cannot persecute Naira Marley for being the artiste that simply reflects his society, nor praise him for uniting a group of people who didn't know they belonged together, that Naira Marley's second name reminds us of a great musician—Bob Marley—in his days, that a juxtaposition of the two Marleys is almost aberrational. We ask, "How did this happen?" In this vein of criticising Naira Marley, there's a word for the morality critics of his artistic vision lately. This bouquet of Marlian songs—Am I A Yahoo Boy, Soapy, Opotoyi, and Puta—serve their purpose, against popular judgement. The artist mustn't use the megaphone on the street corner like an evangelist to show his consciousness. All this lewdness in lyrics, the glorification of sex and hedonism are inverted ways of telling us that something is wrong with our society. It therefore means that the founding of the Marlians points us to a group of young Nigerians who have been ignored and need help. (Frances Ogamba's short story "Ghana Boy," that depicts the inimical state of suburbia Nigeria that engenders the degeneration of young minds, suffices.) At last, to this, Naira Marley lets out in "Bad Influence," another single: "the government don't have nothing for us/ It's like they tryna kill all of us . . . We want school but they give us prison/ We want education but they taught us lesson." (Under these Buhari times, what can one say?) The song is a relief from Naira Marley's negative energy so far. On the day he released the song he tweeted: "If I'm a #badinfluence I'm still trying to work out what influenced me to be bad. Why don't y'all care? I'm a youth too." With this kind of reminder of what Bob Marley might have said, we're tempted to hail the Marlians, a strong force of opposition to the beast of hypocrisy our country is. ✚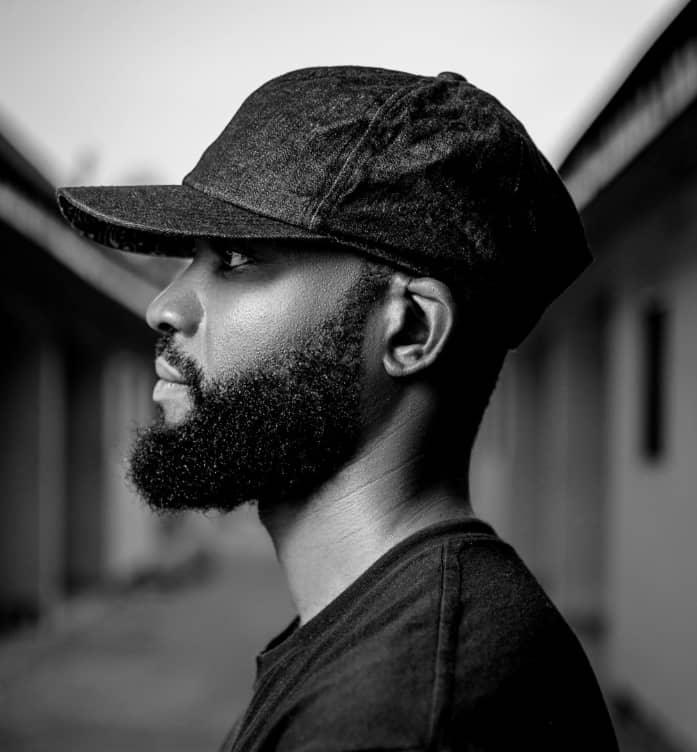 Terver writes from Makurdi and was a former editor at Praxis magazine. He is the Founding Editor of Afapinen.