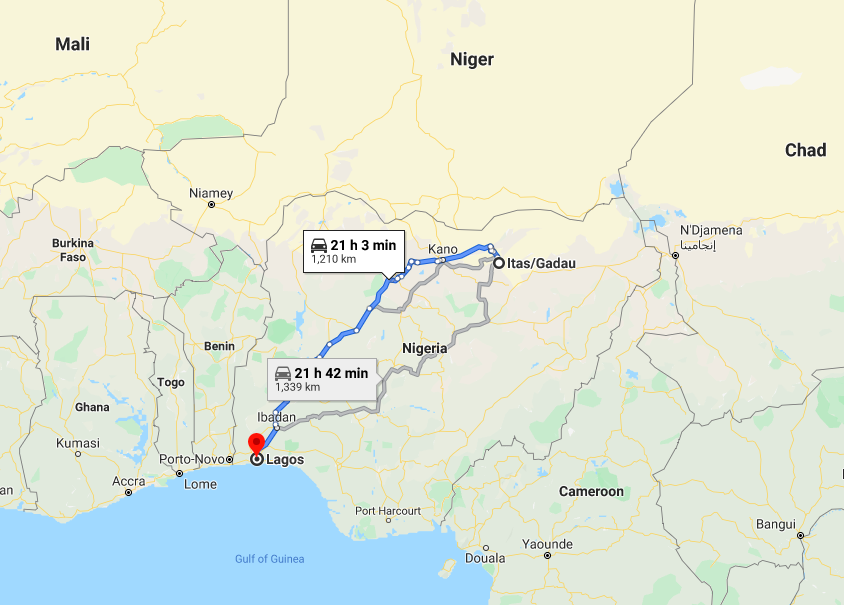 Some journeys are heavier than some. The first time I left Maiduguri, tears rolled down my cheeks for hours in the bus, like I was leaving behind a child I'll never see again. This time, I was leaving Bauchi, a state I had spent almost one year in, for my mandatory national youth service, and I felt nothing.
Maybe it was because Bauchi didn't draw me in as much as Maiduguri, or the peculiarity of the situation. Inter-state travel had been banned nationwide to curb the spread of the coronavirus pandemic, and though corp members were given passes to exempt them from the directive, I still had doubts. Here we were, heading to Kano, the second home of the virus in Nigeria, to find a bus that would convey me to Lagos, a city with the highest number of cases, where I call home.
We had left Itas, a village in Bauchi, before 7am so as to avoid sob stories. The earlier we started this journey of forever, the better. We got to Kano before 9am and waited for over six hours at the park before taking off at 3pm. During the wait, I watched a horde of people troop into a school field to observe Jumaat prayers. No face masks, no gloves, no social distancing. When the field was full, they closed the gates and people assembled on the roads, some parked their tricycles and motorcycles, spread their mats, and prayed.
I was flabbergasted. This was the same Kano that, some weeks ago, had recorded more than a hundred mysterious deaths. It seemed the only time people were concerned about the virus was when they took their phones and logged on social media.
The human mind is a thing of wonder. People will rather hold on to faith than the knowledge of a material virus spreading death. As a Nigerian, I have grown into the understanding that we are sceptical of everything that comes from the government, especially if it affects our routine or source of income. The outcome or intention of the policies do not matter, because there is an inherent distrust of political power as simply a tool for sharing the national cake. In Nigeria, it is every man to his own.
As we inched towards Kaduna, the driver swerved from the main road into the villages and began inquiring – from everyone he saw, little boys, adults, old men – about a secret route, because he wanted to avoid the officials at the border. After over an hour travelling through bushes and trenches, we emerged on an expressway, inside Kaduna.
In Kaduna, we stopped for some minutes to refresh and our driver handed over to another man, who would take us to Lagos. We took off again and at every checkpoint, all the driver did was mention 'corpers from Kano' and he'd be waved away. It was an 18-seater bus and we were seated four per-row, no physical distancing. Perhaps I should have protested at the motor-park before we left Kano. But I didn't. Not even a whimper. Why fight what has always been?
At Sabon Wuse in Niger state, we started to avoid the expressway again for the inner roads. This time, security officials were also waiting for us. The driver played the corpers' card frequently and got away with it. But, at a particular checkpoint, an official refused to budge, arguing that if he was confident in his righteousness, why hadn't he used the expressway? Eventually, the driver had to 'drop something'.
Niger state was also business as usual. At 11pm, activities continued to bubble as if in the daytime. When we stopped to grab some snacks at a filling station, there were other buses, an indication that the inter-state travel ban only existed on paper. At Katcha, I spotted a church holding a vigil service, praying away a virus without a cure.
We were plying the Niger-Ilorin-Ogbomoso-Ibadan route, an alternative to the Abuja-Lokoja-Okene-Akure-Ife-Ibadan course, which was more popular with inter-state drivers. It was my first time going through the route, so I was happy to see new places.
We drove through Niger state all through the night until some minutes before 6am when we entered Kwara state. It was exhausting to sleep, and wake up, sleep, and wake up, only to discover you were still in the same state. I heaved a sigh of relief when I saw Kwara on signposts. Then we passed Moro, the local government area where my best friend is currently serving; that gave me joy. And I finally had the chance to see the famous Ogbomosho town.
Oyo town reminded me of the old pre-colonial stories about Oyo-Ile and I employed a time-machine in my head to visualize the lives of my ancestors in the city. The brown-roofed buildings we used to see in pictures (post-colonial era) were still very much present, plus crisp air, and a strong Yoruba dialect. I had never been more proud to be Yoruba at that moment.
Everything went on smoothly until we got to Mowe, a town a few kilometres away from Lagos. The hackneyed 'corper's from Kano' didn't work as a policeman entered our bus and ordered our driver towards a police station. We were four corpers left – others had alighted at Ibadan – and we showed the policeman our pass but he didn't budge, saying the pass was only for us and not for the driver or the bus. Ironic and stupid because if your federal government gave us a pass to go home without providing vehicles, were we supposed to trek or develop wings?
We went outside the police station in frustration, saw the DPO, and explained our situation. He asked us to go tell the policeman in charge that our driver should be released. We were happy thinking that our problem had been easily solved, only for the policeman to demand money, saying that if not for the DPO's intervention and our status, the bus wouldn't be released until the next day, which will accompany a hefty fine. The driver dropped N5,000 and we were allowed to go, but not before another policeman strong-armed me into giving him my number.
We were arrested by the police again twice before we got to Berger; there was one policeman that made the patriotic show of taking pictures and condemning us for being jam-packed and not practising physical distancing. But after his palm was greased, he let us go.
Nigeria is still carrying on as usual but making a show of being proactive by shutting down the country online. From Bauchi to Lagos, I passed through 7 states and nothing, absolutely nothing, I saw in each of these states indicated towards a lockdown. Alas, if the Corona is a viral pandemic as it is said to be, no one is taking it seriously, because being born into this country, is a pandemic in itself, and how can a small disease threaten Nigerians after all they have to face in the hands of their government? ✚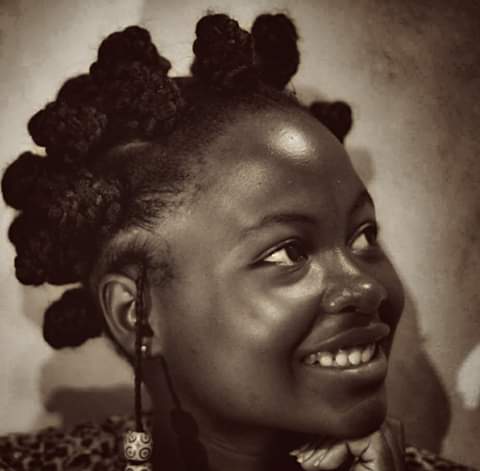 Ladipo writes from Lagos.