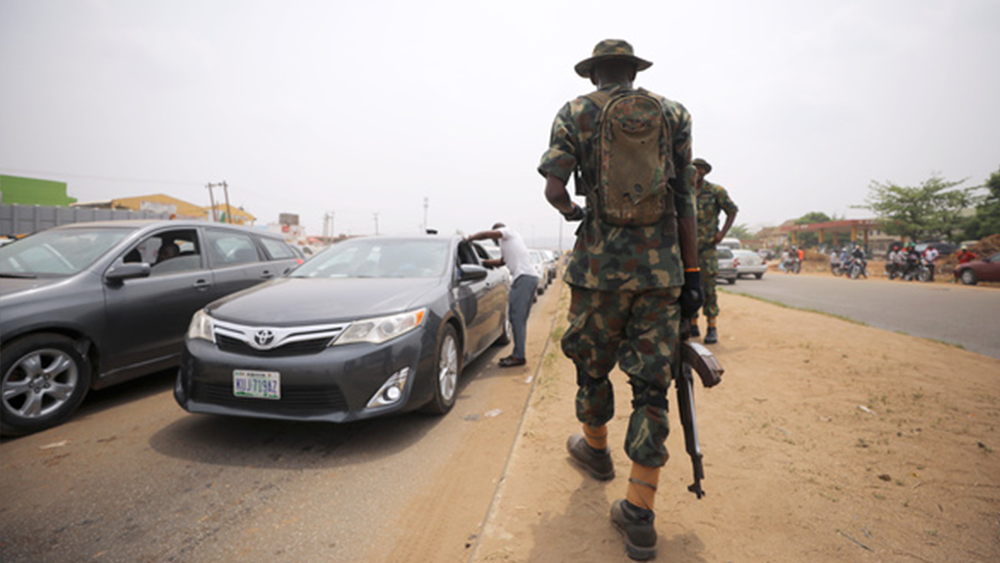 In Makurdi, the streets are not empty yet. The woman who sells okra and balls of akpu, wrapped in Santana nylon sheets, sleeps on her bench to the sleepiness of the day. I stepped out of the house for the second time in the past sixteen days (the first time was to stock up). Before leaving my cubicle, I expected to relive an experience from Derek Walcott's poem "In The Village": 
I came up out of the subway . . .
I looked and the whole avenue
was empty, I mean utterly, and I thought,
The birds have abandoned our cities and the plague
of silence multiplies through their arteries . . . .
But I didn't. I had too many Hollywood-apocalypse movies and media scare to blame.
My stay-home began earlier, inspired by a good dosage of panic, before the government reacted to the pandemic. Plus, I had the luxury of already being a work-from-home person. Before people began dropping dead in the streets of Italy, photos appeared online of emptied cities with captions like "the world just needed to take a break." In Venice, the water was so clear you could see the fishes swimming under. Environmental pollution dropped from reduced human activity, favouring the climate. Nigeria recorded an index case of Coronavirus. Then things changed.
The virus leapt from hands to hands, and faces became red zones. Like Trump's America was lax with precautionary methods, our government's body language was askance. Washing of hands and the commandment "thou shalt not touch thy face" became daily admonitions. By this time I was practising my self-help edit-ten-pages-a-day to-do, worried as I waited on a balance payment for a job I had done. If I remained cashless, I'd have no hope of a bearable stay-home.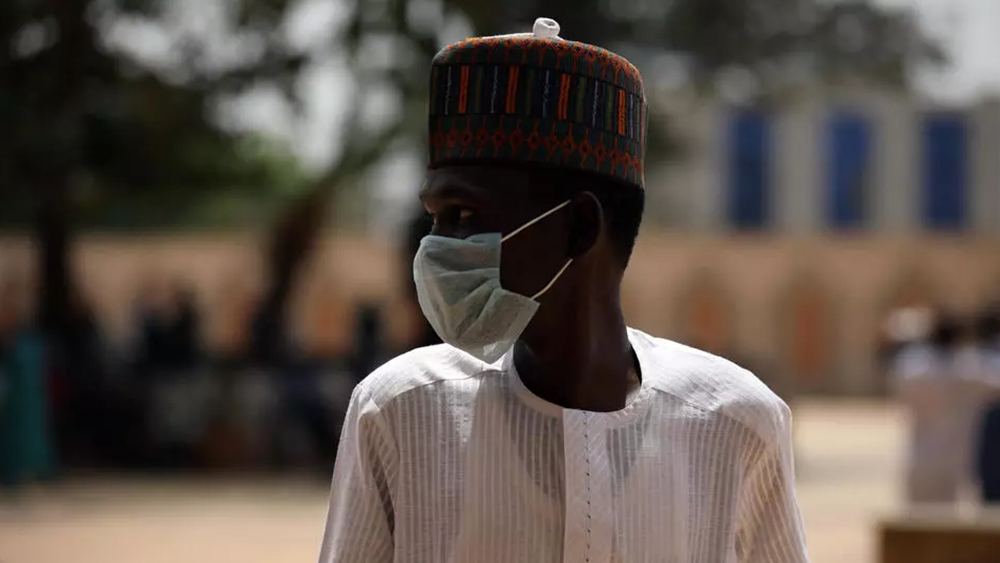 As I waited to stock up, my trepidation increased. What was the fate of other have-nots in a time like this, without money? Stocking up was for the rich. To get to Wurukum market finally, the day I did, the bike man didn't have 900 naira change for the 1,000 naira I showed him. He begged me to hop onto his bike nonetheless; when we get to the market, we'd get change. I was worried about idling on the road by the market, with its avalanche of unsolicited body contact. There weren't many options; other bike men had no change. People had begun to stay-home and business was bad. When I looked around I didn't see many facemasks, although activity had reduced. I climbed the bike.
In the market, some traders took seriously their enthusiasm to appear like surgeons, in facemasks. One spoke to me in muffled pidgin; I replied "ehn?" a few times. I looked with an electron-microscope eye for COVID-19 in the hand touching as I bought goods and as the goods were stuffed in nylon bags. How could one avoid this hand ritual of giving money and collecting change; should I keep track of where the trader touches so that I don't touch the same places; and when I took the goods home, how to wipe – with methylated spirit – for Coronavirus?
When I returned home, I felt like the wise man who had made an escape but unsure of his triumph. The next day I went to fill my gas cylinder. The POS shop was open; the boys who came to play PES warred with gamepads. Oh, I thought: everything is still normal. The hairdressing salon, too, opened. The palm wine joint opposite opened (think microbe multiplication). Isolating had inured me from reality, that life had to go on for these people, if not everyone; and a virus had come to mock this long-practised human convention.
Soon the jadedness began: the indifference, nay, rebellion, to repeat hand-washing rituals; a protest brewing inside me against social distancing; and the urge to lose oneself. Then, disorientation from stasis. I wrote a WhatsApp status: After this pandemic, I'm getting married. Loneliness, boredom, monotony, isolation-induced lethargy – things I suspect prisoners experience their first time, made me wiser on how I had squandered life. The decision to get married brought a sense of dissolving the sin of carefreeness, but the real issue was loneliness. A coterie of my friends online shared in their timelines this post-pandemic marriage declaration, too, our voices reaching for air.
I avoided too much reading about the virus, especially its symptoms, but social media was a competition of illustrations and news bytes of this and that. Information, both genuine and fake, abounded for the cheerful looker. Essays were my preference and the New Yorker was a turn to. Adam Gopnik wrote a lengthy coverage "The Coronavirus Crisis Reveals New York at its Best and Worst," which a friend shared on Twitter with a screenshot excerpt, praising the prose. The New Yorker made its Coronavirus stories free to read. So, I looked at the arrangement of clean essay titles and pondered which to pick. I picked Adam Gopnik again – "The Coronavirus, And Why Humans Feel the Need to Moralize Epidemics," "How Pandemics Change History" by Isaac Chotiner, and Carolyn Kormann's "From Bats to Human Lungs, The Evolution of a Coronavirus." Other curious, un-clicked titles included "The Gospel in the Time of Social Distancing" and "The Fate of News in the Time of Coronavirus." I wondered what algorithm did with the words: Coronavirus, COVID-19, pandemic, social distancing, and bats.
I wrote a haiku on Twitter about the times, prompted by another user on the social network: "there is a lover / whose diamond ring is microbe / come to wed us all". And for the dead and dying: "they too were humans / sinful as us, punished earlier by / a thing in their lungs". The thing in the lungs that was in the streets, looking for our hands, its cherished vector; that made us adjust under its tyranny to a rude awakening and distrust handshakes, mocking the history of civilisation.
So cocooned in isolation, some days I feel stationed at the site of a space-monitoring programme waiting for a signal from ET, which never comes, or rehearsing my role in a Waiting for Godot performance in my room, as the world ends. I fight the temptation to visit a friend or invite one. 
I am not sure of anything: of the country after years in betrayal, its ability to fight the pandemic. In a state where the government's presence isn't felt in, at least, executing a single project for the past five years, Benue that is, I am scared how it would respond to the pandemic crisis. Until an unclear case of a Susan Okpe, the state government hadn't addressed its citizens or taken preemptive action about the pandemic. Asides fear, life retains its normalcy. People are not shaken: the under-class, who must make bread, are about their business. For all they care, the pandemic is a hoax, bullshit, or, in the uninspiring attempt to spite the affluent whom they hold responsible for their lack and suffering, assert that it is a disease for the big man.
The pandemic to these people is in unfathomable vocabulary, as they lack minimal, basic science knowledge of it. Hawker tailors – mai dinke – still pass by my house, clinking their metal scissors, to announce their service. There's the knowledge that the virus is still far away. I hide under this refuge and take courage to go to the retail shops.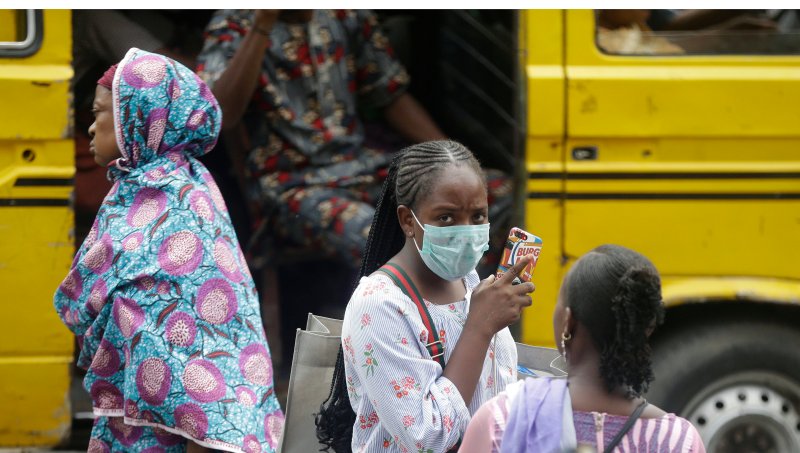 I stretch my courage. The world isn't ending after all, as this reply to the Catholic "Glory Be" prayer affirms: "As it was in the beginning, is now, and ever shall be, world without end," all conspiracy theories inclusive. I step out of the subway of my room and find people going about – the avenue not being empty as in Derek Walcott's poem; bike men carry passengers; the streets are not barren, nor pregnant. Sadly, the woman who sells okra, ugu, fried ice fish and balls of akpu, sleeps on her bench to the day's slowness. On other days, she kept busy. How does she fare in this time?
I'm shocked to find my usual restaurant opened with regular customers. Truly, truly, Coronavirus na scam, I'm tempted to think. The virus never reach us. Na wetin you believe for your mind, kon talk am, na im go happen – if you believe sey the virus no go catch you, e no go catch you. When I ask a woman selling steaming soya milk from a big flask of her sanitiser, she says nothing will happen to her in Jesus name, with a conviction made pure by a forge. I want her faith.
Memes and comedy skits are aplenty for our unhinged capacity for laughter. I laugh too when I come across a genius of the trade. But foreboding won't go away. Trump's U.S. has made sure the world waits out the pandemic for a longer time with its increased cases. Foreign nations fly their citizens out, causing panic for the informed few: what aren't we told? Is there an impending, large-scale pandemic wipeout to hit Africa? Slavoj Žižek has already written a book, Pandemic: COVID-19 Shakes the World; it has only been three months, man. Bill Gates, in some scary podcast, has brought the mark of the beast with ID2020 and a quantum dot tattoo vaccination. Too. Much. Speed. In contrast with this sleepy Nigerian life. Lizards, oblivious of our worries, free from the microbe, still chase each other in compounds housing isolated humans. ✚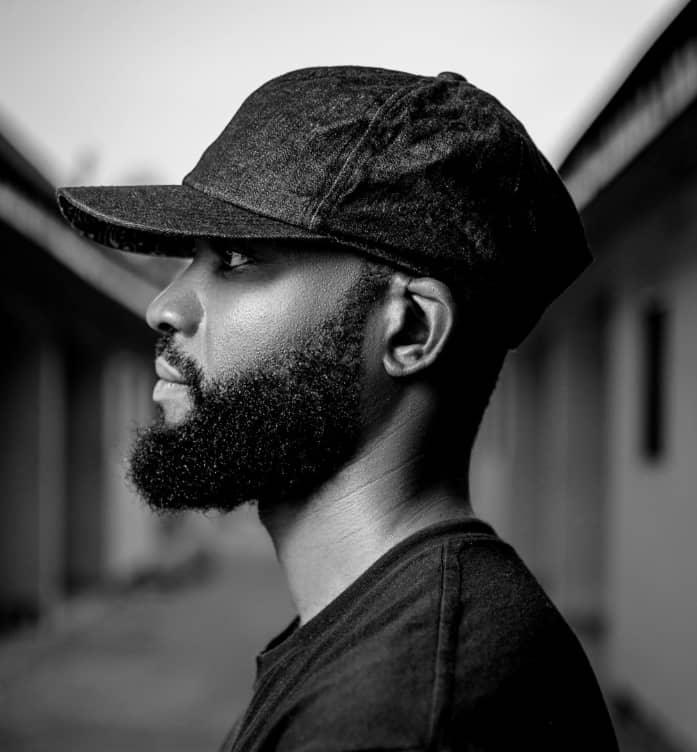 Terver writes from Makurdi and was a former editor at Praxis magazine. He is the Founding Editor of Afapinen.