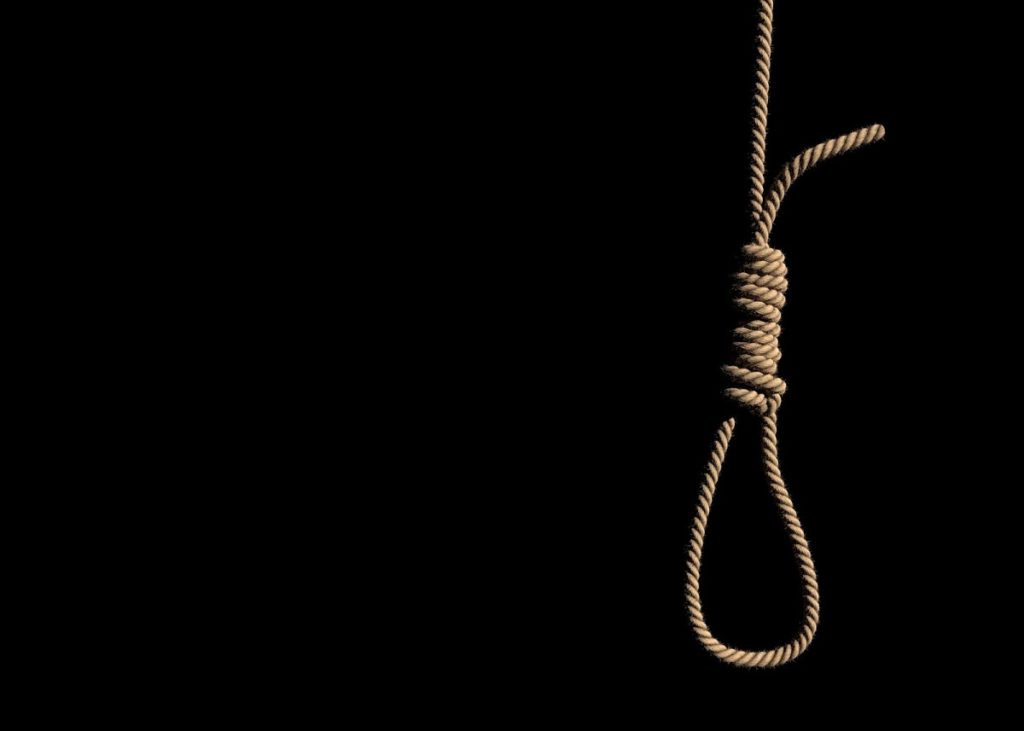 I needed help. I had become a wrecked ship lost at sea.
It was my sophomore year. I was at Ekehuan campus, studying Mass Communication. My grades were faltering; I had failed an advertising course because the lecturer whipped out a question he never really taught and made it the mandatory one. In my freshman year, I'd engaged in public readings; I was everywhere poetry could be read, could be felt. Armed with the secret that romantic poems had a particular effect on listeners, I had written a couple, and each presentation got strangers itching to be acquaintances, friends dishing out compliments.
Ekehuan campus, the founding ground of the University of Benin, is small. So small that everybody knows everybody. It also had the perfect artistic aura. Gifted members of the Fine Arts department had many corners adorned with artworks; artworks that if properly taken care of and given professional maintenance could draw the attention of the world and make it a sort of tourist site.
In 2014, three of my buddies and I had been the pioneering members of Creative Writers Club, the only intellectual student organization on campus. The following year, we would go on to organize the first—and sadly, the last—UNIBEN Literary Festival. I was the Festival Director, even when I had no clear-cut knowledge of what my duties where.
Being a student intellectual was far from taking a stroll down a playground. It had its suffocating pressures. At the end of each test or semester examinations, your colleagues would expect you to have the most colourful grades, and when you didn't live up to their high standards they scorned. Unconsciously, you find yourself struggling hard to live up to the "Prof" label your rather well-meaning mates had slapped on your forehead; at least, that was what happened to me. The unbidden pressure to maintain decent grades weighed tremendously on me. I couldn't talk to anybody. It didn't help that Solomon, who I decided was my best friend at the university, had graduated in December 2014.
I got to know Solomon through Facebook, the same year I was offered admission to the university. I had sent him a boatload of questions and he had, with the patience and grace that is utterly characteristic of him, responded, offering explanations where necessary. When I eventually got admitted and travelled down to Benin to begin my degree registrations, I met him at the entrance of Margaret Ekpo hostel. It was evening, and he was putting on some well ironed long-sleeved shirt and black pants, complete with nice shoes. I think he kept a long hair. Once I came into view, he stretched out his arms and took me in an embrace that would mark the beginning of a lifelong friendship. Solomon was a final year student then and we shared the same hostel block. Naturally, he became a lot of things to me—the Good Samaritan that gave me a bowl of egusi soup when I was broke and famished, the Copy Editor that read a horrible draft of a story I was working on, the Love Doctor that advised me to abort my romantic interest in a girl at Ugbowo, the Journalist that promised to take me to the Street of Bronze, the Tutor that asked me to go to Ring Road and research it, interviewing everyone I thought could be generous with information, the Course Adviser that advised against my intention of switching from Mass Communication to English and Literary studies. And when I had the misfortune of becoming prey to a gang of nine men, when I was resolute on engineering my own retribution, he had asked me to take a stroll with him through campus. He was sympathetic, and when I was done narrating the humiliating experience, he had said, "Don't be like them."
I never became like them.
And when Solomon eventually left school, it was as though I had lost something I could never possibly retrieve. His former hostel room, now occupied by strange faces, was a reminder of a time when the storm could be confronted.
Long after his departure, when the pressures of school became insurmountable to me, I began to feel a crack in my mind. I began to suffocate on my own monstrous thoughts. There was nobody readily available to talk to. I suppose the nail-in-the-coffin was bagging an F grade in that advertising course; the impact was devastating. The failure became a symbol of what my life was, what my life had always been, would eternally be. For the first time in years, the longing I had discreetly been suppressing began to creep into my life: to self-destruct. I first thought of suicide when I was sixteen; it is impossible to remember what prompted the dark thought but I knew that it was in 2012 that it took grip of my mind. But it was hard to detect. I was still loquacious, gregarious, and you couldn't find someone with a better sense of humour. Outwardly, I was God's favourite egg. Deep down, I was a nest of self-destructive, stunted, winged demons.
I knew I needed help.
*
One morning on campus, I simply walked to the Institute of Education, found a partly open door with a counsellor tag, and knocked. A female voice asked me in. Behind a desk sat a woman somewhere in her late forties or early fifties, on low haircut, exuding a motherly grace that instantly wrapped me up.
"I'm looking for the counsellor," I said, although it was all obvious she was the one.
"I am," she replied. "What can I do for you?"
That was one question I couldn't answer, because I didn't know what this strange woman could do for me. Sitting down, I told her about my first encounter with depression, how I found no joy in being in school, in being alive. "My birth is a mistake that can be corrected only by my death," I told her. I turned open the tap of my life for her to drink from. And she did, without interrupting me, without making me feel dumb. She listened without judging me.
Dr Iyamo, for that was her name, finally said, "You aren't the only one with these problems. Maybe he had graduated now, but there was a student with a similar problem, if not worse." Now she didn't say this to belittle the savage war going on in my head; she said it to let me know that I wasn't entirely alien to her, an outcast, some forbidden fruit sprouting on the tree of the world. She asked me not to give up on life, told me I was going to be fine, just fine. She gave me her phone number, prayed for me, and asked for my mother's number. "I think she should know what you're going through."
"No," I said gently, but firmly. "It is better if she does not."
"You need someone to be checking up on you."
My mother was a headmistress approaching retirement at the time. I knew what would happen if she ever got to know how often I flirted with suicide. My mother worried a lot; my eldest sister once told me that perhaps it was worry that made our mother unable to become fat, no matter what she ate. I had often boasted to my siblings that I was the only child at home that didn't give our mother reason to worry, and now I couldn't bear to add my mental illness problem to the millions she was already shouldering. I resisted the counsellor's imploration to hand over my mother's number, and when I left her office and headed back to the hostel, I felt slightly relieved. Slightly. Perhaps the most wondrous thing that could happen to you is to have someone you can talk to without shame, without the damning fear that you'd someday regret this bold decision to unwrap yourself before the probably astounded gaze of another creature.
*
In secondary school, I realized that I was a failure in practically everything. I couldn't do the simple chores at home. And my grades in school—I hated school with indescribable passion—were just pathetic. Only Christian Religious Knowledge and Literature-in-English redeemed me.
My mother did not—still does not—joke with the Lord and books; it was from her I fell in love with Catholic literature and reading other literary texts. My siblings and I would merge the little money we had and buy an anthology which detailed the holy lives of saints. I was the representative of the local Blockrosary crusade in both parish and deanery contests, the secretary of my presidium at the Legion of Mary; I also represented the presidium in Bible quiz competitions organized by curia.
During the Literature-in-English tests and exams in my senior secondary school, my peers would turn to me because they believed I had the answers at my fingertips. I never failed to supply them; I couldn't let them down at this one thing that I was so good at, this subject that seemed to have been setup solely for me to flourish.
I naturally loved reading. Books were crystals of magic and through them I saw things nobody else saw. I remember when Half of a Yellow Sun was on everyone's lips. I went home and told my mother that it was a recommended text in school. She bought the novel for me within twenty four hours. Any book I couldn't find, I would lie to her it was demanded by my Literature teacher. And she never for once failed to buy these books. To this day, she doesn't know that half of the books she bought for me when I was in secondary school were not recommended; I was simply hungry to read. She was a teacher, so it helped that she knew the importance of texts to academic success.
*
In 2011, some of my friends decided that their dream was to be in the entertainment industry. They went to auditions, scaled through, and began to star in movies. These were people I had known for a good part of my life and they were becoming big movie stars. They were attending film premieres, taking pictures with celebrities, doing amazing things with their lives. And all I could do was fail at everything worth succeeding at.
In April, 2016, I travelled to Lagos to run my six months internship programme at a beautiful graphics studio in Ikeja, and also to try out my luck as a screenwriter. It was an ambitious step. Lagos could reduce you to nothing. In that city, I felt like a drop in a furious ocean. I had written two horrible screenplays and had this lofty dream that some producer would buy them. At the time, I didn't need money; all I dreamt of was a screen credit, to have my name appear as the screenwriter of a feature film.
On Tuesday, April 12, one of the senior staff members, Seyi, came into the boardroom where I sat and told me to write a script on any celebrity gist. I would take real life situations and present them in a dramatic and fictitious form. Keen to impress and insanely confident of myself, I said, "I can get the script down before the day is over."
She directed that I could use one of the studio laptops for my writing. After her departure, I thought about this first ever official assignment of mine. I had to do something bedazzling. There were many ideas in my head and I was completely indecisive. In the end, I settled for the hottest news in town: the blogger, Linda Ikeji had alleged that Wizkid defrauded a university in Adamawa of a substantial amount of money. I thought that would make an intriguing story. By the time I was done with the story, the studio would be thankful to have me. They could even offer me a job when my six months ran out. This was the moment of the Fates, I thought.
But it wasn't such a moment. The script I ended up with stank like the butt of a lunatic, and the writing was so watery you could wash your face with it. The script was never used.
My next assignment was to write comic strips. At the studio, I was assigned to write comic strips. I had not done that kind of writing before but I was willing to try. Now the studio had immeasurably talented graphic artists, all I had to do was come up with a very short funny story that they would illustrate. According to the studio's CEO, when he called me into his office, the comic strips would be a long running series on the company's website. He gave me a huge book of comic strips to give me an idea of what he wanted. As always, I believed this was a duty I could discharge. I was in Lagos and I wasn't going to ever entertain any moment of doubt in myself.
The first short story I completed, I gave it to a colleague, Samuel, who was one of the most brilliant graphic designers and illustrators I had ever seen. He read it and chuckled. "Your writing is funnier than you look."
That was the endorsement I needed. I polished up the story, trimming it, cutting out the lines that in any way distorted the flow of the humour in the story. When I eventually turned it in for formal approval, I was told that it wasn't "too funny."
My heart sank.
That day, Samuel wrote a short story for the comic strip series. And everyone was laughing at his writing. Except me.
*
In May, I came upon a website that had the names of film production companies and their contact details. I started calling them one by one, introducing myself as a screenwriter, were they interested in buying screenplays? The responses were so devastatingly similar:
No, we don't buy scripts at the moment.
Our company doesn't buy scripts. We buy films from filmmakers, then resell them.
I'm sorry, I write my own scripts.
It was from that website that I got a phone number I believed was Zeb Ejiro's. I concluded that if I could win the patronage of the popular filmmaker, that my screenwriting career would be fixed. I remember that bright morning of May 1. I had been misinformed, so I turned up for work even though the studio was shut down in the spirit of the national holiday. Sitting on the poorly lit staircase, my bag slung across my shoulder, I called the revered filmmaker.
After a couple of buzzes, a deep, ear-filling voice came on. "Hello."
I was in firm control of my anxiety-wrecked body, my voice so tailored that it wouldn't betray my desperation. "Hello sir. Good morning. Am I speaking with an executive of Zeb Ejiro productions?"
"Yes."
"My name is Olisa Eloka, a student of Mass Communication at the University of Benin. I recently completed a screenplay I thought you might be interested in."
"Send me a synopsis," the voice directed. "Do you know what a synopsis is?"
"Yes, sir."
"Good. Send it." He gave me his email address.
"Thank you, sir." I hung up. My heart was beating fast now in excitement. Quickly, I typed a synopsis of the screenplay I thought he would love and sent it across. I knew he would reply. I knew he would arrange a meeting. I knew this was the beginning.
Zeb Ejiro never arranged a meeting because he never replied. I thought he hated my work. Months later, I scrolled through my email sent items, and froze—the synopsis somehow was never sent.
*
In the first week of May, I called a film production company named Oris. A guy with a thick Yoruba accent picked up. And I went on with my usual opening statement, wondering if his studio could be interested in a screenplay. He said he was actually on a film set at the moment, but yes, we could work out something, could I meet him somewhere close to Idumota?
My heart began to pound again in excitement. This surely was it. On the agreed date, I stuffed my screenplay in my bag, boarded a bus that drove me into the wilderness that was Lagos, my dream serving as my only compass. I didn't know how far from Isolo it was to our rendezvous, neither did I know how much money it would cost to transport myself. I had very little cash, but I was determined that money wouldn't be the Prince of Persia standing between me and my aspiration. Before I got to the place, I called the chap and he said I should meet him under some pedestrian bridge before Idumota.
The bridge wasn't as bustling as Oshodi under bridge or Ikeja Along. From nowhere a young man in native attire approached me. "Are you the person calling me on the phone?"
"Yes," I said. I noticed that he had company, some guy that could be in his early twenties.
"Follow me," he said. "You, stay here," he ordered his escort.
I followed him as he headed right under the bridge, and soon I found myself walking through a pathway with broken blocks and big stones. There was no woman in sight, only men. And something went off in my head. I stopped thinking. Swirling round, I dashed back the way we came, got on to the road, found a bus on which hung a conductor screaming "Ikeja! Ikeja Along!" I walked to the bus, crept in, and when the bus started moving with other passengers my heart was so heavy with sorrow I thought I could suffocate.
When I got to Ikeja, I didn't go straight to work. I walked down to Opebi, where I had read Amaka Igwe had a film studio. When I eventually found the place, the girl at the front desk said, "The studio moved after she died. They are no longer here."
"Do you know where I can find the studio?"
"No, I don't."
As I strolled back to where I interned, I began to wonder how the life of a nineteen year-old could be so full of ill fortune. The Oris production guy had been calling my number, but I never picked up. The moment the stranger began to lead me on to that seemingly hostile place at the bridge, my spirit had undergone an abrupt transformation; my soul became restless. Was I simply being paranoid, being a spineless coward? What if I had thrown away the opportunity of a lifetime by fleeing? I had many questions boiling in my head. The lack of some coherent answer made me want to break down.
When I eventually returned to the studio, the receptionist asked why I was resuming work at almost noontide. I mumbled some nonsense, still keeping back the tears welling up inside me. The tears were still jailed when I exchanged greetings with my colleagues in the boardroom, but when I went into the restroom and turned on the tap, I found the tears gushing out. I was crying. Crying because my heart was broken, my dream murdered. And when I returned to my chair at the boardroom, I laid my head on the table and continued to cry. Crying because I did not matter, because no script I wrote would ever matter to a film producer. Crying because I was a breathing rot.
*
Living at Bucknor Ejigbo, Jakande Estate, Isolo, I would go to some video-store opposite a GT bank, pick up covers of seemingly well produced movies on the shelf, look up the phone numbers of producers and give them a call. Despite my firm faith that one of the eleven digits could lead me to my dreamland, none of my desperate calls ended well.
One evening, as I stepped out of the bustling store, I felt for my pocket and stiffened; my pockets were empty, all three of them. I had stolen the numbers of filmmakers from film covers, and in turn, some comrade-in-theft had stolen my phone. I had never felt so sore.
My two months sojourn in Lagos was summarily futile. Thoughts of death flashed through my mind more than ever. I felt trapped in misery. This was the city where dreams were made, yet this was the city that broke mine.
In June, the month I turned twenty, I returned to Benin, a failure.
*
Shortly after I left Lagos, I was introduced to a Nigerian animator based in Germany. We were to work on a project, with me as the screenwriter. I thought that the Universe was finally coming through for me. Now I had just read Coelho's The Alchemist, so I thought that this was the moment of exploding colours. Then my phone broke down. My new laptop went mad. And I was penniless. The gentleman who introduced me to the animator had asked that I tell her (the animator) whatever challenge I could be going through, that she would understand. But I was so blinded by shame and self-pity that I didn't, I couldn't. The lady wanted us to chat frequently on WhatsApp; she had also drawn up a Non-Disclosure Agreement.
But I had no phone. My best friend lent me his blackberry for a week, and for a project of such magnitude a mere week's correspondence was grossly insufficient. We had to be constantly in touch. But I couldn't tell her that I had no phone, that my family which was going through a particularly messy time couldn't even afford it. That she agreed to work with me was kind enough; burdening her with my basic needs was just so unfair, to my mind. Why would I even tell her I had no phone—so she could give me money to purchase one or what? She owed me nothing. I also couldn't tell the gentleman that connected me to her about my predicament. There was a river of shame and misery and I was coursing through its middle.
In August, she sent me a very scorching message, informing me that she couldn't work me anymore. I never replied to any of her messages on WhatsApp, took her for a fool, yet I was always on Facebook, making posts. I broke down. How could I tell her that I didn't reply her messages because I didn't see them, because I had no phone? My fatal error was in letting self-pity and shame stop me from reaching her on Facebook, to let her know that I was a victim of acute financial poverty. I didn't tell her about my pathetic condition because I was so scared she would cut me out. In the end, I chose silence, which turned out to be enormously offensive to her. I understood her anger. Would she understand my shame?
*
On October 17, I partly wrote in my diary:
Last night, I asked God to kill me in my sleep. He didn't. I'm here now, facing all my fears again, experiencing damning mood swings. I'm in final year now at the university, but all I feel is anxiety and the desperate need to die—to commit suicide.
Two days later, I made another entry:

My sanity sways, swings, frantically like a pendulum. This moment life is so clear to me, my purpose naked before me, but within a breath everything becomes a blur again, and with the perplexity always comes this almost irrepressible craving for suicide. I feel so burdened, overloaded, and I can't find comfort in anything.
On November 2, I went to the University of Benin Teaching Hospital to see a therapist. I needed to know why I spent almost every day of my life struggling with emptiness entrenched in my heart, being afraid of failure, of everything; why I kept having steady intercourse with thoughts of death. Something was wrong with me, and I needed to find an explanation; there had to be one. At UBTH, I got the explanation I sought.
He walked with a limp, Dr Charles. He was the therapist. After I had answered a shipload of questions he recommended unpronounceable drugs—antidepressants and antipsychotics—and told me to go to the pharmacist to buy them.
As I stepped up to the door, I asked him, "What's the diagnosis?"
"Schizoaffective Disorder," he replied.
Despite all that I had read of mental illness, I had never heard of this particular illness before.
"Buy these drugs if you don't want to go mad," he said.
*
True to the doctor's word, the drugs made me less paranoid, less suicidal. Now I wouldn't talk about how the man's incomplete prescription crippled me throughout that December, nor how expensive a tablet of antidepressant cost.
However, in February 2017, I decided that I would not be on drugs anymore. That wasn't the life I wanted to live. And from my observation, the tablets only worked for 24 hours. My breakup with the medication gave paranoia and suicidal impulses a perfect and open return route to my head. Little things got my imagination flying wild, conjuring up the worst scenarios of things that could happen to me.
My inclination towards self-destruction waned after I miraculously graduated from the university; I still describe my graduation as a miracle because I thought I was so stinking a student I'd probably spend a decade at the University of Benin before the department got tired of me and threw me out with a pass or something.
*
My paranoia is often on frenzy. When I was in orientation camp during my national youth service, an acquaintance stuck a stick of sweet into my mouth, making my mouth contact her saliva. I panicked. I dashed to the camp clinic, asking that I get tested for HIV.
"What's wrong?" the doctor asked.
I explained.
"You can't contract HIV through saliva," she explained.
"No, check me. I need to be sure."
I wasn't tested because the testing equipment wasn't available.
The next week in camp, someone shook my hand. Later, I discreetly checked out my hand, to be sure he had not left bloodstains on my palm, to be sure that I had no sore. That night, I became a professor in HIV Contraction studies, thanks to Google search. Once, I went to take a photograph. The photographer took shots of me, and when he showed me the images I thought my hair needed combing. He got a comb from a roadside hairdresser and I started working through my hair. Then he retook the shots and they weren't bad. I would later panic, wondering if I had not contracted the virus through the comb. I would read up as many articles as I could on HIV and hair-combs.
Recent experiences had vaulted my paranoia to indescribable heights. My relations with people I deeply care about had been battered because of these wild fears I couldn't curb, some relationships irretrievably lost. Sometimes, I think, maybe it is for the best. For it is cruel to make others prisoners of your own fears. When you suffer from paranoia, people think you don't trust them because you ask a lot of questions. You could even ask your father how sure he is that he is your father. The paranoia stricken mind is like the suicide bomber—it destroys both the host body and everything around it. There are times I wish to abort every single relationship I have, delete every contact on my gadget, so that whenever my mind completely shattered in the face of paranoia's spin, so that when my spirit proved to be too weak to confront the monster that is suicide I would self-destruct without anybody shedding any tear.
My friend, Wayne, once asked me what I was living for.
"My mother," I answered, quite honestly. My life is rooted in hers. In December, 2018, my mother mourned the demise of one of her brothers. And I had sworn that nothing would ever make me cause her so much anguish. Now, what happens when the inevitable happens to her, when this chain binding my life together loosens? What then becomes of me? ✚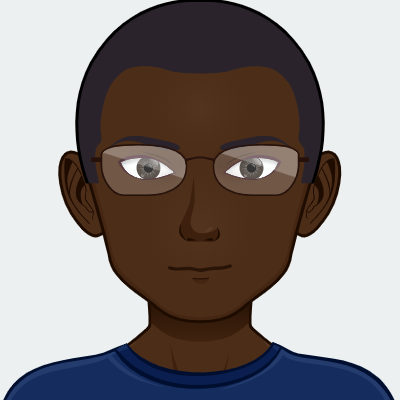 Eloka is an Editor at the Question Marker.