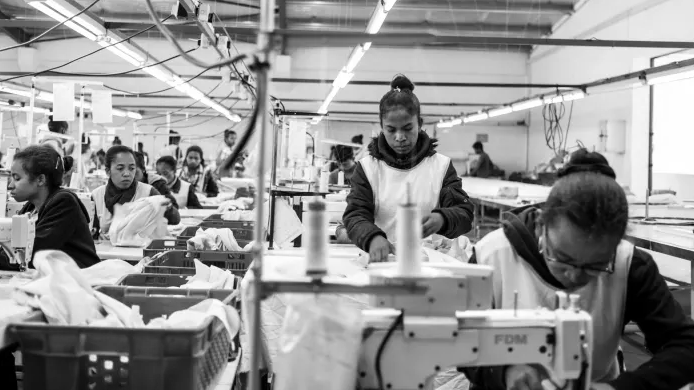 In July 2014, angry residents of Murrua, an hinterland community in Mozambique, marched out and blocked the road linking a Chinese company to the port. They were angry that the company, Haiyu Mozambique Mining Company (HMMC), was extracting resources from its land without providing any compensation. Besides, the company's activities was, apparently, causing their lagoons and ponds to dry up leading to deficient grasses and fruits; their roads, too, had been damaged by the heavy mining trucks and people they knew were now suffering from conjunctivitis and coughs inspired by the dust associated with mining through sand. So it was time to demand for justice.
But, as soon as the residents took to the streets, the government declared their demands unfounded and sent police to disperse the crowds. The suppression, of course, didn't go down well with the community and the Mozambican press produced regular denunciations of the Chinese company.
The HMCC must have been baffled by the turn of events. In 2011, the company obtained its mining concessions in Mozambique. After the concession was issued, it signed a US$ 2.01 million Corporate Social Responsibility (CSR) memorandum with the Nampula Provincial government. Then it negotiated with the Angoche district government (ADG), which oversees Murrua, over the specifics of the CSR fund.
According to the agreement signed between HMMC and ADG, out of the total US$ 2.01 fund, the first US$ 1.32 million tranche was to be transferred to the Nampula provincial directorate of Mineral Resources and Energy, and then reallocated to the ADG, which would then be in charge of disbursing it into various CSR programs.
The ADG told local media to expect 27 kilometers of electric power lines, a 10-kilowatt hydro power station, road construction, fresh water provision, 800 new jobs, and the construction of a hospital. But the locals didn't see any of this.
"We suspect that non-fulfillment issues are due at least in part to corruption among state officials who likely diverted funds," said a recent policy paper written by Sergio Chichava, Shubo Li and Michael G. Sambo, and published by the China-Africa Research Initiative (CARI).
Government corruption is still an albatross in Africa
Corruption in Africa is a big problem. Only eight of 49 countries scored more than 43 out of 100 on the Transparency International's Corruption Perception Index (CPI) for 2018. And a lot of it is caused by weak government institutions.
"Sub-Saharan Africa remains a region of stark political and socio-economic contrasts and many longstanding challenges," the Transparency International says. "While a large number of countries have adopted democratic principles of governance, several are still governed by authoritarian and semi-authoritarian leaders. Autocratic regimes, civil strife, weak institutions and unresponsive political systems continue to undermine anti-corruption efforts."
But the Chinese, as they continue to ramp up their presence in Africa, prefer to deal with local governments rather than engage with the population. As we have seen with the Murrua incident, this has led to avoidable misunderstandings between local populations and Chinese companies in Africa.
In Nigeria, a state government handed over 12,000 hectares of land to a Chinese investor without proper consultation and compensation to the farmers on the ground. Now the farmers are protesting.
"Chinese organizations, learning from the Chinese diplomatic legacy, tend to rely almost exclusively on liaisons with powerful government figures," the CARI researchers write. "For many reasons, Chinese companies tend to shun direct engagement with local communities. They often aim to keep a low profile, allowing their local partners in the government to deal with the local people."
This behaviour can be a recipe for disaster.
What should be done?
Seeing that its business was on the line, HMMC decided to do what it should have probably done earlier: manage its own CSR projects in collaboration with the local government.
The company set up a department staffed by Mozambican professionals to deal with community relations and signed a US$500,000 CSR agreement in 2017 witnessed by civil society organisations and government representatives.
In their recommendations, the CARI researchers advised that Chinese investors should improve their communication expertise, to prevent avoidable conflicts with local population.
"Chinese enterprises should become more active communicators and engage the public in an open and trustworthy manner," they said. ✚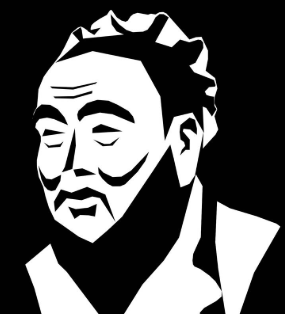 Confucius writes a weekly blog for The Question Marker